The Loop
Watch Rory McIlroy hit a 357-yard drive...*uphill*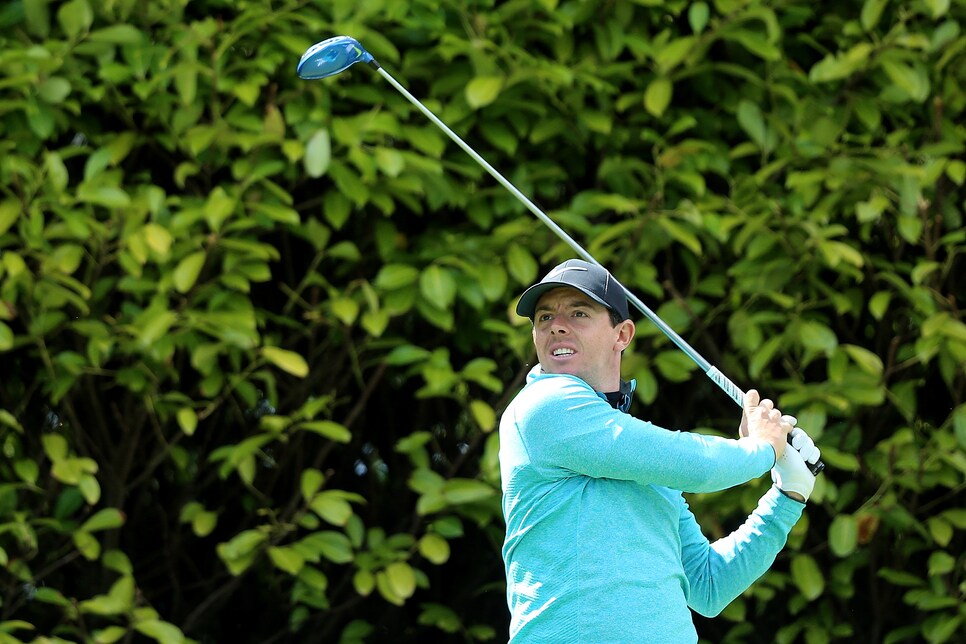 With Jason Day hitting 300-yard irons and Bubba Watson going long on 400-yard holes, it's becoming easier to yawn at distance feats. But what Rory McIlroy just did at the Irish Open will grab your attention.
Standing on the K Club's ninth tee box, the four-time major winner went nuclear, bombing a 357-yard drive uphill.
Repeat: A 357-yard drive...uphill.
Not quite as impressive as my 150-yard sand wedge at the driving range last night, but still impressive, Rors.*
And by "150-yard sand wedge," I'm referring to my bladed shot that flew 80 yards and rode the astroturf lawn for another 70.