The Loop
Watch Phil Mickelson nearly ace the Postage Stamp on Friday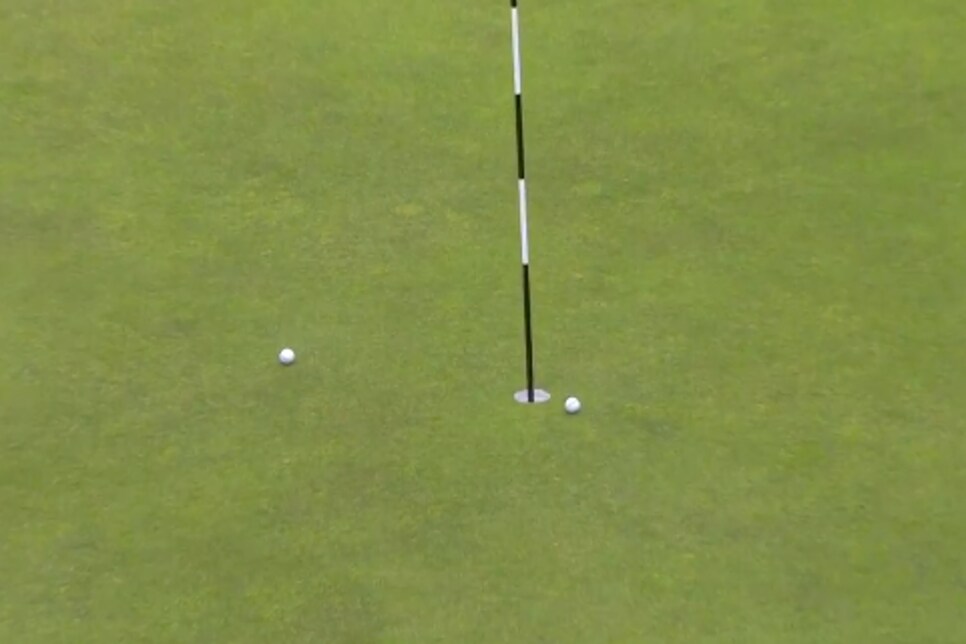 TROON, Scotland -- If Phil Mickelson keeps racking up memorable moments at this pace at Royal Troon, it's going to be a coronation for Lefty on Sunday.
Some typical heavy rain and winds have started to pick up later in the morning on Friday at Royal Troon, at about the same time Mickelson made the turn. Before conditions worsened, though, Lefty added another highlight to what has already been an incredible week -- this time, nearly making a hole-in-one at the Postage Stamp.
This was Phil Mickelson's 11th birdie through 26 holes -- and after parring the ninth hole -- he's officially bogey free through his opening 27 holes. His three nine-hole scores are now 31, 33, 32. Is that any good?
Mickelson's three birdies on the outward nine increased his lead to five shots through 27 holes.
Lefty lucked out a bit on his draw thus far, as he played Troon's gettable holes in calmer conditions than what players will probably see the rest of the morning. It's tough to predict what the weather will do, but most expect heavy rain to continue until about 12 p.m. local time with heavy winds to follow.