The Loop
Watch out, Europe! Team USA has Bill Murray and Michael Phelps on its side at the Ryder Cup (Celebrity Match)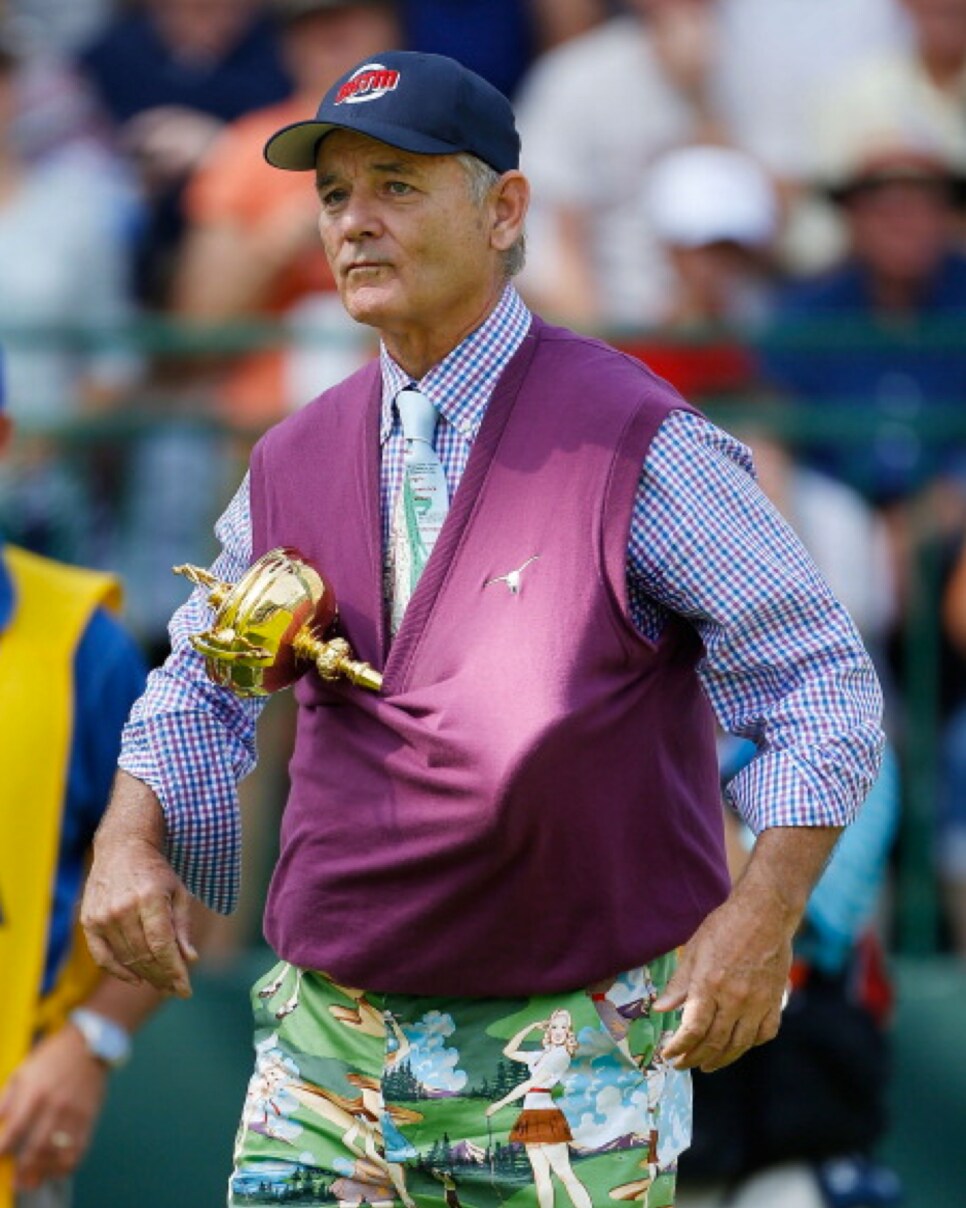 This American roster looks loaded on paper and it will have home-course advantage next week at Hazeltine. Forget about recent European dominance, there's no stopping Team USA! In the Ryder Cup Celebrity Match, that is.
On Thursday, the teams for this fun, nine-hole scramble were announced and Bill Murray and Michael Phelps lead a star-studded squad for The Stars and Stripes. The rest of the team is made up of Huey Lewis, Kurt Russell, Kelly Slater, Jeremy Roenick, Rob Riggle, and Todd English.
You want pure athletic prowess? You can't do much better than the most decorated Olympian of all time. You want a loose atmosphere? There's Murray and Riggle for laughs. You want intimidation? There's Roenick, who once tackled a gator on the golf course. In short, this is a balanced squad.
This is the third Ryder Cup celebrity match, but the first that will pit the U.S. vs. Europe. Previous matches paired celebrities with former Ryder Cup captains in a best-ball format. A team of Phelps, George Lopez, Lanny Wadkins and Hal Sutton won at Medinah in 2012.
Another win for Phelps this year and his golf accomplishments will really start catching up to those 23 gold medals in the pool. After all, he's also the man behind the longest putt ever holed on TV.
Team USA will take on a European team made up of Niall Horan, Martina Navratilova, Jose Andres, Alessandro Del Piero, John Regis, Andriy Shevchenko, Nigel Lythgoe, and Paul O'Connell. The celebrity match will take place at Hazeltine on Tuesday at approximately 2 p.m. local time.