RBC Canadian Open
Watch Nick Taylor become a Canadian golf legend by holing the longest putt of his PGA Tour career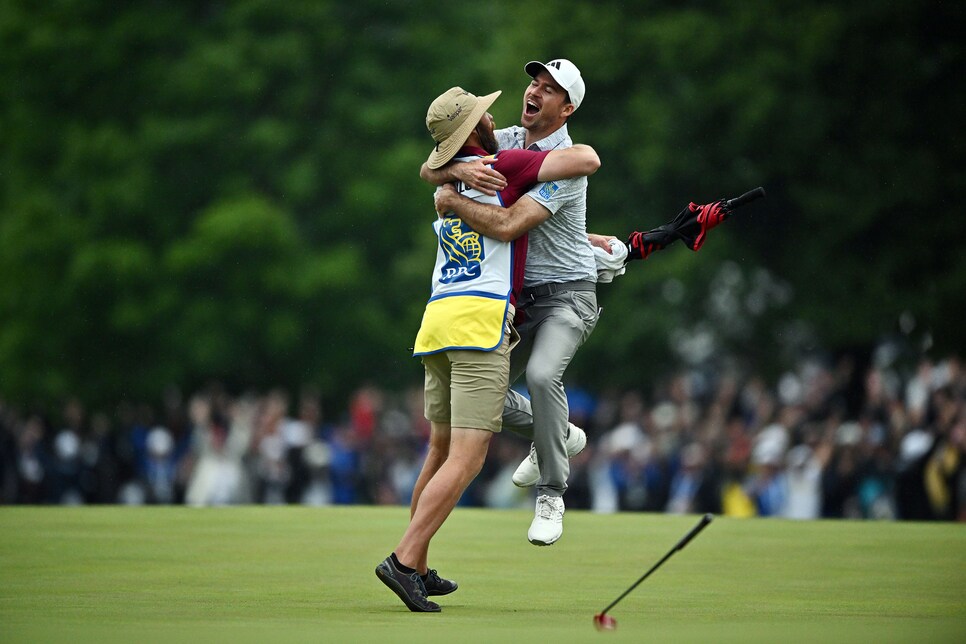 It was the outcome everyone in the rain-soaked gallery at Oakdale Golf & Country Club wanted to see on Sunday, Canada's own Nick Taylor walking away the winner at the RBC Canadian Open, becoming the first native in 69 years to win his country's national title. But it's the way Taylor did it, taking down Tommy Fleetwood on the fourth playoff hole, that secured the 35-year-old from British Columbia a forever place among the great moments in Canadian sports history.
Let's set the scene: Taylor, who made birdies on his last two holes in regulation, had hit his second shot on the par-5 18th hole just onto the green, but left himself a 72-foot eagle. In his nine full seasons on the PGA Tour, Taylor had never holed a putt that long, so expecting him to do it with everything on the line was probably a bit much.
But then … well this happened:
"I'm speechless. This is for all the guys here. This is for my family home … it's … I'm very speechless. This is the most incredible feeling ever."
Fleetwood, whose missed putts on the 72nd hole and the second and third playoff holes would have secured his first career victory on the PGA Tour, could only stop and congratulate Taylor before the Canadian was lost in a sea of humanity that spilled on to the putting green.
So what was running through Taylor's mind when he stood over the putt? Here's what he told CBS' Amanda Renner:
"I had a similar line in the second playoff hole. I knew it was going to be slow with how much rain we've had. I wanted to get it as close as I can because Tommy, I thought he was going to make it {he had a 12-footer for birdie]. For that to go in it's unbelievable. I don't know what to say."
Here's another incredible view of the winning putt: