Watch NASCAR star practice his golf game 40,000 feet in the air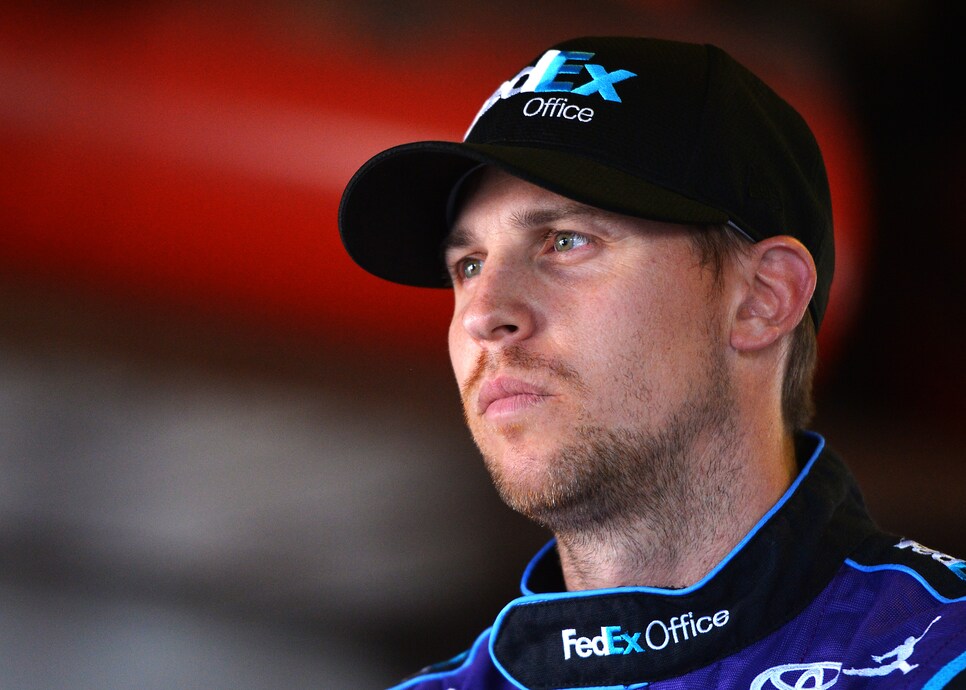 Flying private has its benefits. You skip the TSA hassle. No worries about sitting next to the lady who clips her toe nails on the trip. And you get all the peanuts you damn well please. NASCAR superstar Denny Hamlin has added another luxury to this list: The ability to work on your golf game while 40,000 feet in the air.
It's going to be hard for the racing world to top Kevin Harvick's backyard replica of Augusta National's 12th hole. But the splendor of chipping mid-flight? That's the definition -- literally and figuratively -- of living the high life.