The Loop
Watch Lexi Thompson skydive onto a golf course for her Kingsmill Championship pro-am tee time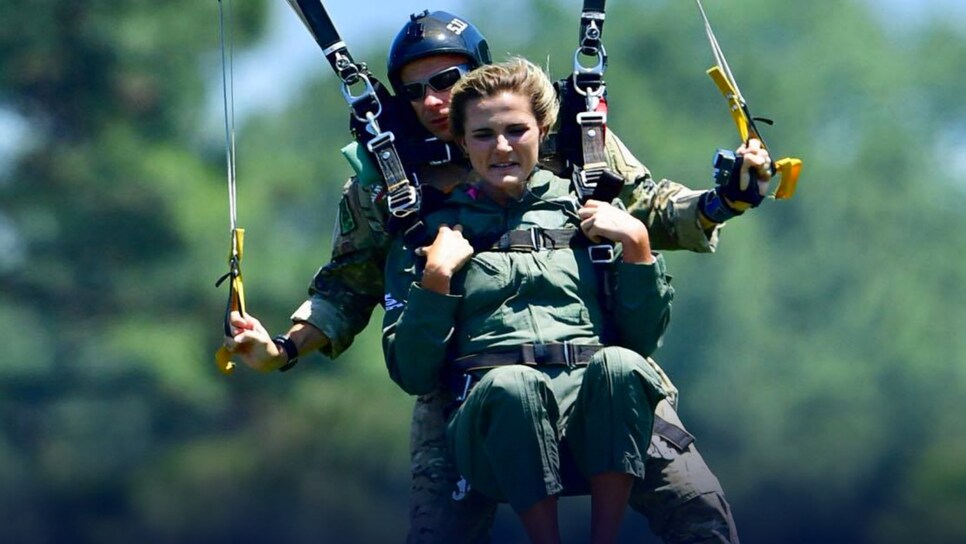 If Lexi Thompson faces a high-pressure shot come Sunday at the Kingsmill Championship, it won't be any scarier than what she overcame on Wednesday. The LPGA star arrived to her pro-am tee time by jumping out of a plane.
That's right, Lexi landed on the golf course after skydiving from thousands of feet above. Check out the video:
"I can't even stand still right now," Thompson said after touching down safely. "It was an unbelievable experience."
Thompson's skydiving stunt was part of her new partnership with the Seal Legacy Foundation.
"It's a huge honor to be a part of the Seal Legacy Foundation," Thompson said. "Just to be able to represent them and to bring awareness to this amazing foundation."