The Loop
Watch Justin Timberlake come THIS close to a hole-in-one at Pebble Beach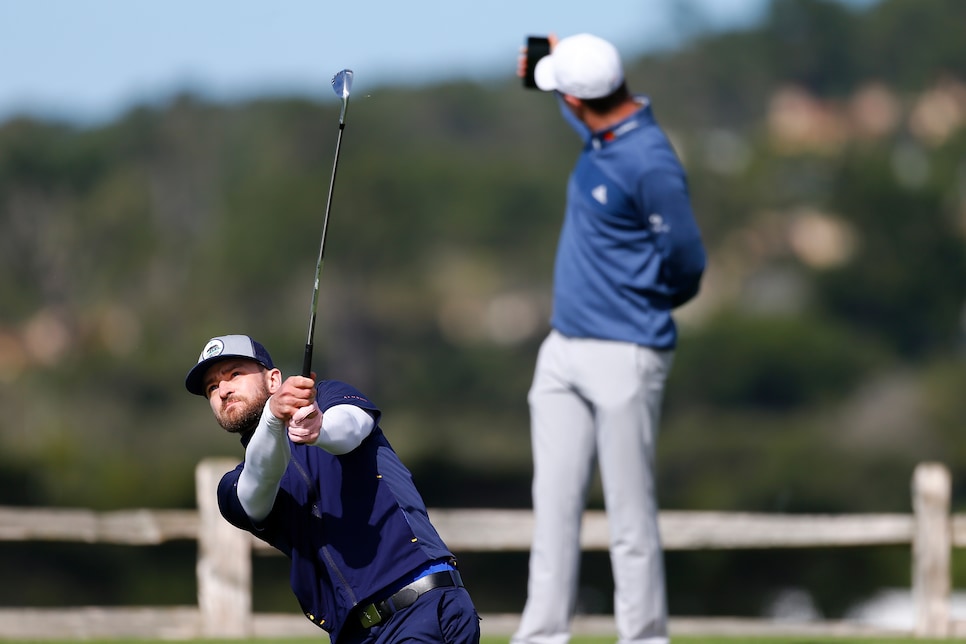 Justin Timberlake is the complete package. He's enjoyed musical success in a group and as a solo act. Been in Oscar-nominated movies. In the pantheon of Saturday Night Live guest hosts. And if that wasn't enough, the man can swing the sticks with the best of 'em. The 36 year old boasts a 3.4 handicap, and is consistently one of the better celebrity players at the AT&T Pebble Beach Pro-Am.
That holds true for the 2017 event, as Timberlake came this close to a hole-in-one at Pebble Beach's scenic seventh hole on Saturday:
Better yet, the Timberlake highlights didn't end there, as he chipped in on the par-3 17th:
In short, it's still good to be Justin Timberlake.