The Loop
Watch Jordan Spieth and his brother Steven battle on the basketball court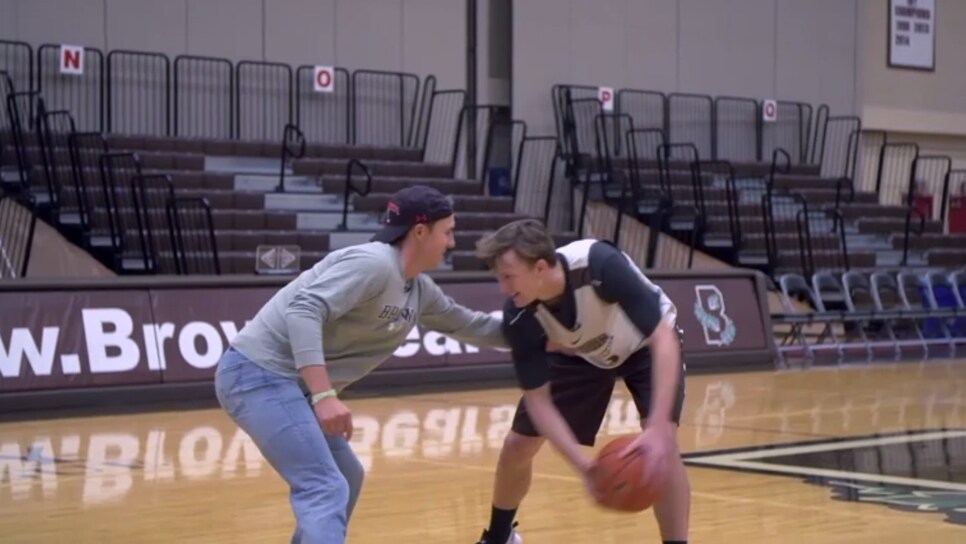 Golf fans know just how good Jordan Spieth is on the course, but how good is he on the court? Turns out, the two-time major champ has some solid basketball skills.
We're used to seeing Spieth drain putts from everywhere, but he also does most of his damage on the court from long range. The only difference? His shooting stroke is lefty. Check out the two going at it before a Brown game in December and sitting down to talk with ESPN's Jeff Goodman:
In addition to seeing Jordan Spieth's basketball skills, we learn a couple of interesting things from the interview. For one, Jordan calls Steven, who earlier this season won the Ivy League's Player of the Week Award, the best athlete in the family. That's high praise coming from a man who has been ranked No. 1 in the world in his sport.
Then there's what Steven has to endure from opposing fans thanks to having such a famous sibling.
"In any gym that's half packed, I hear a bunch of 'Fores!' as I'm shooting," Steven says.
"That's awesome," Jordan responds.
Sorry, Steven, we side with Jordan on this one.