The Loop
Watch John Daly spontaneously jam out during a pro-am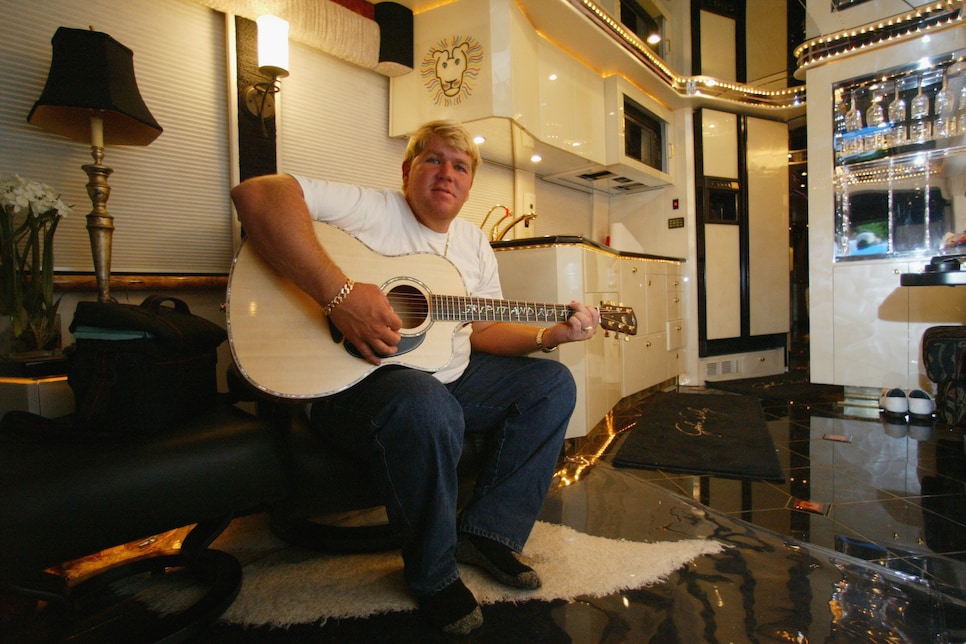 John Daly's love for music is no secret. From producing two albums to belting out "Knockin' on Heaven's Door" every chance he gets, when JD's not holding a golf club, there's likely a guitar in his hands.
So while we're not surprised at this video of Daly spontaneously jamming out on a tee box during a pro-am, it doesn't make it any less spectacular.
Seems a tad odd that someone would bring a set of strings on the golf course, but hey, music on the links is the latest rage. That Daly proceeded to bomb his drive after bursting into song proves the Lion is the living embodiment -- literally and figuratively -- of the song's title: "Hit it Hard."