The Loop
Watch Jason Day hit the dreaded hosel rocket at Royal Troon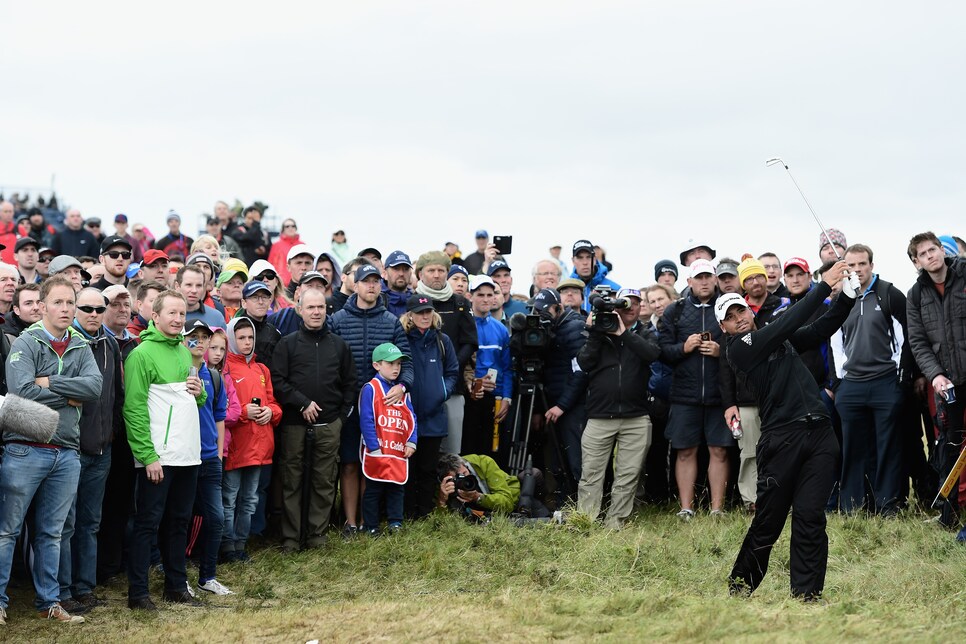 TROON, Scotland -- Jason Day has eight wins since the beginning of 2015, including victories at the PGA Championship and Players Championship. He's been a factor in five of the past six majors, and has ascended to the top spot in the world rankings. His standing as one of golf's best is unassailable.
Which makes what happened Saturday morning at the British Open all the shocking.
Day was touring Royal Troon in three under during Day 3 when he reached the 12th hole. His drive found the fescue, but his ball avoided a bad lie, giving the Aussie a chance to continue his strong round. That's when Day experienced one of the worst feelings in golf: The dreaded hosel rocket.
I'm not one to advocate for censorship, but golf should be on a 10-second delay to allow networks to air a NOT SAFE FOR HACKERS alert before showing such shots.
Afterward, he was asked when the last time he hit a shank.
"I can't remember. I mean, I guess I can't remember," said Day, who shot 71. "Actually, the 8th hole at Augusta I shanked one. It was a flop shot there."
"I mean, everyone talks but it's not that bad (laughter). It was a bad shot, but it's not that bad. I can understand why; we've got three layers on," he reasoned. "We've got wind we're dealing with and hitting it out of the rough. It would have been nice to actually hit it straight there because I think I would have made par. It was kind of an easy shot and I just shanked it straight right. But, yeah, anyways, it happens."
A writer interjected, "We do it all the time."
So don't feel bad the next time you shank. For if it can befall Day, there's no hope for the rest of us.