The Loop
Watch Jason Day drain this 69-foot putt to stay in contention at the Masters
Everybody's chasing Jordan Spieth on Saturday at Augusta National. This lengthy putt that World No. 1 Jason Day hit on the 14th hole, though, is huge for his chances of taking home the green jacket.
Day had found trouble off the tee on the 14th hole, so just to hit the green -- one of the toughest at Augusta National -- was improbable.
Then the 28-year-old did this.
This is the road less traveled to a birdie at the 14th hole. Shot-tracker puts it into perspective.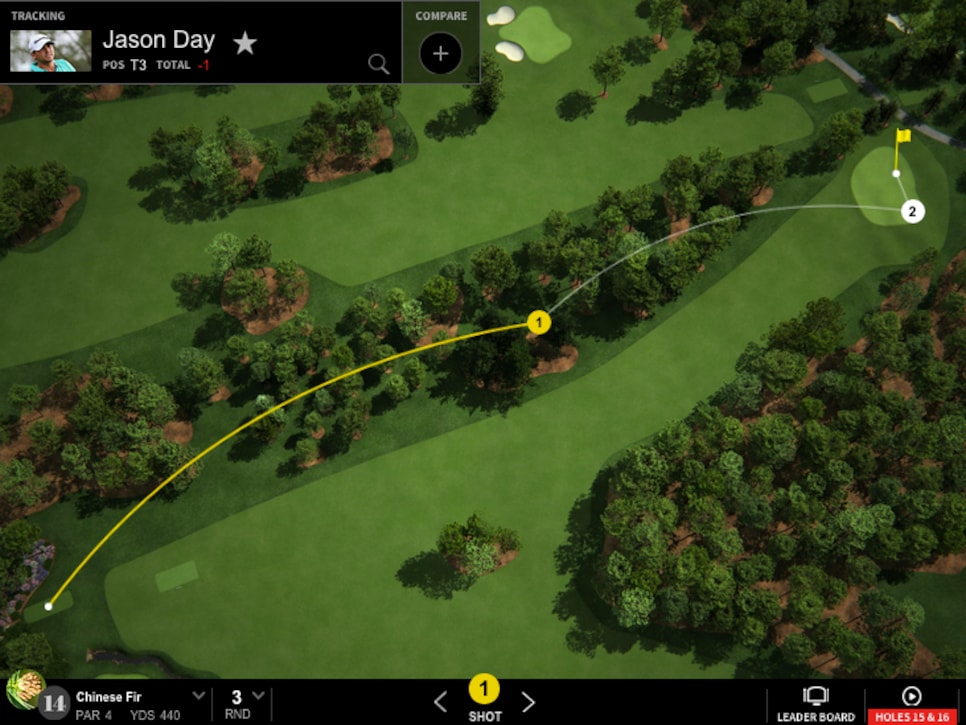 With a par at the 15th hole, Day is just four off the lead of Spieth. Which is pretty remarkable, considering Day's struggles on the second nine at Augusta National this week. He was 6-over on the final nine holes over Thursday and Friday, but is making a run now on the inward half.