The Loop
Watch how teams at the Pac-12 Championship wait out a day long snow storm
Bad weather and college golf tournaments often go hand in hand, but what's taking place at Boulder (Colo.) Country Club and the Pac-12 Men's Championship has to be the wildest weather issue we've seen in some time.
It started with a frost delay on Friday that kept the first round from getting beginning on time. Light snow during the day also was a factor that prevented the schools from getting in the scheduled 36 holes. At the end of Friday, Oregon held a three-stroke lead over Washington and a six-stroke edge on Stanford in the team race and Washington's Carl Yuan and Oregon's Wyndham Clark were tied individually at two under par.
When teams returned to the course on Saturday to resume the second round and try and play the third, however, they were greeted with more snow. And not just a coating. Try five inches of the white stuff.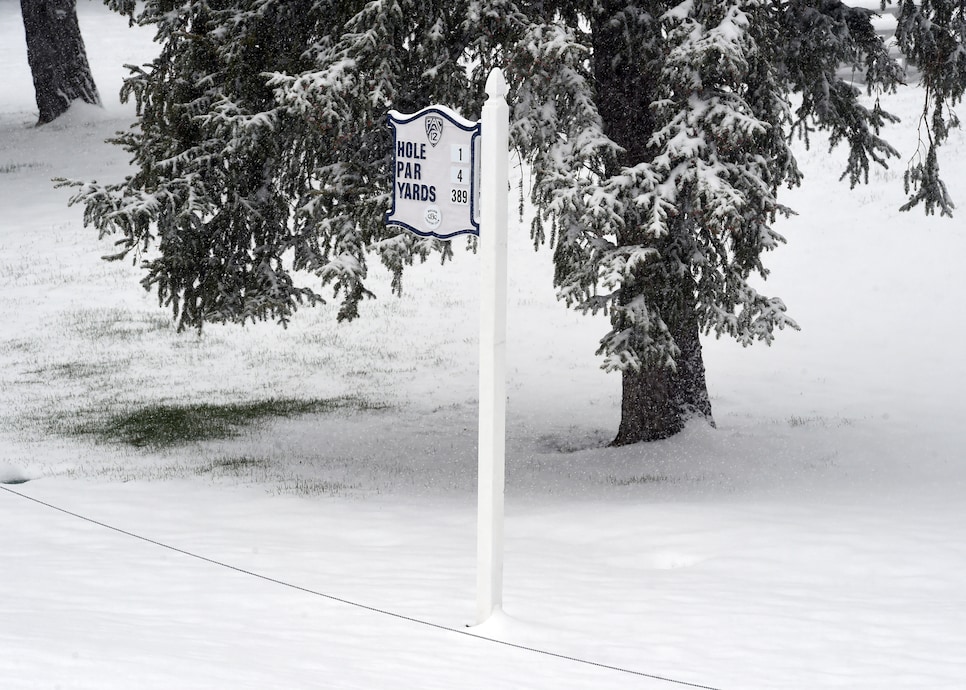 Suffice it to say, not a single shot was struck on Saturday. From the look of the social media feeds of the various schools, the players made their best of the bad situation.
Overnight temps were expected to dip into the mid-20s, making the snow slow to disappear. Thankfully, Sunday calls for clearer skies and the thermometer rising to the low 50s. Conference officials and coaches have shortened the scheduled 72-hole event to 54 holes, with the hope that play can resume at 10 a.m. local time on Sunday. For the championship to be deemed official, at least 36 holes much be played. If less than 50 percent of the participants do not finish the third round, the round shall be canceled and the scores reverted to the last complete round.
That doesn't mean there wasn't some competition going on … in the form of good, old-fashioned snowball fighting.