The Loop
Watch Henrik Stenson trade groundstrokes with tennis legend John McEnroe
We've long appreciated the ball-striking ability of Henrik Stenson. He's the rare golfer who stripes it so good that other tour pros find themselves stopping to watch him hit golf balls on the range. But apparently, the Swede is pretty good at hammering tennis balls as well.
Stenson made a recent appearance at the Powershares Champions Showdown in Orlando and he held his own exchanging groundstrokes with tennis legend John McEnroe. Check out the reigning British Open champ's powerful lefty(?) forehand:
Seriously, Stenson looks pretty good ripping that first one cross court. He then hits his second attempt so deep that McEnroe appears to hit his return out of bounds. Undeterred, Stenson rips his next shot off one of the targets and gives a pretty cocky point: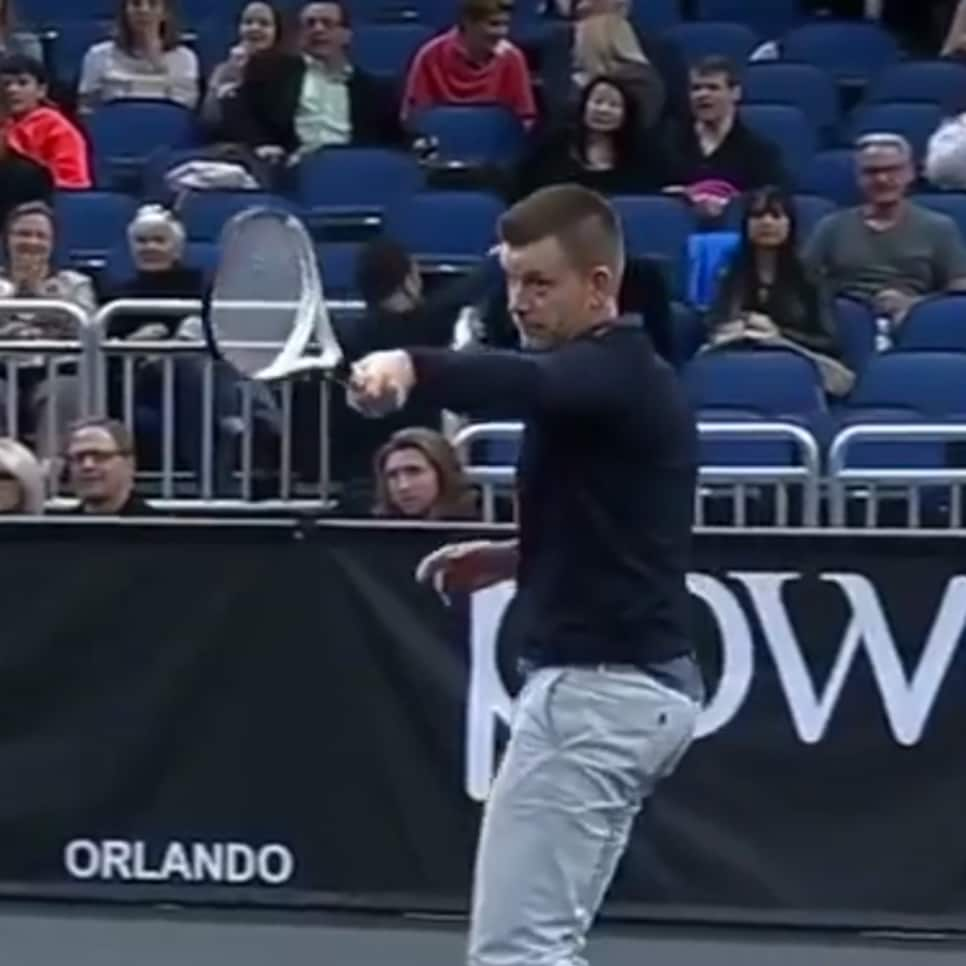 Just a couple of lefties out there volleying. No big deal.