News
We quizzed Graeme McDowell about his 2010 U.S. Open win, but we're not entirely sure he passed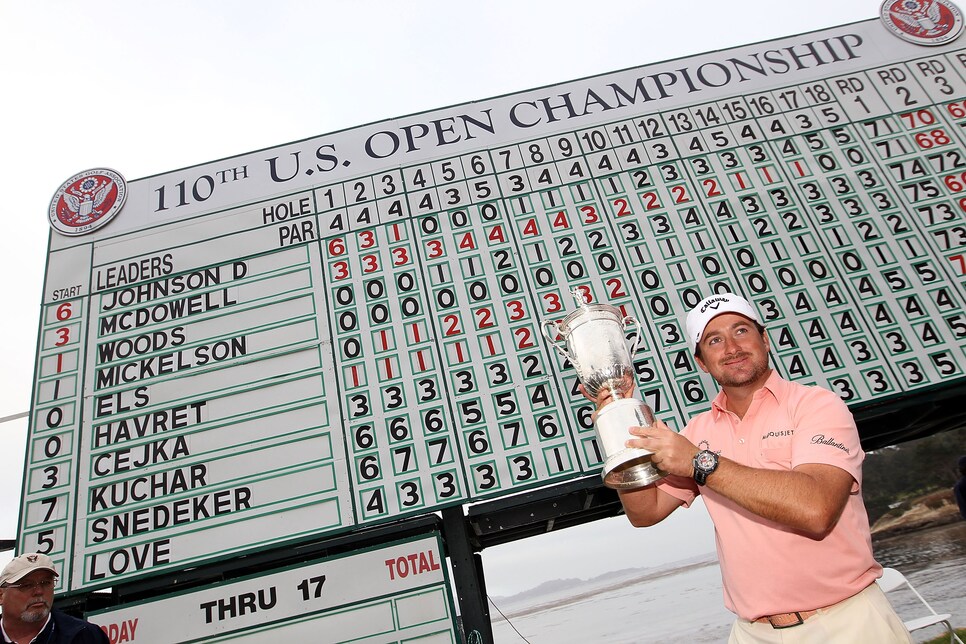 Winning a major championship is a seminal moment in any pro golfer's career, Graeme McDowell included. Ten years ago this week, the Northern Irishman capped a magical four rounds at Pebble Beach, taking the 2010 U.S. Open title by one stroke over Gregory Havret. Considering that it's McDowell's lone major title, you'd assume his memories of the championship and everything surrounding it are still fairly strong even a decade later.
We caught up with McDowell and had some fun quizzing him to see how much he recalled about the week. In McDowell's defense, some of the questions were a bit obscure. Don't think him not knowing the score of the Italy-New Zealand World Cup soccer match that happened the morning of the final round at Pebble is that tragic. Yet asking him to recall what his World Ranking was entering the event and hearing just how not exactly right he was could be deemed a legitimate surprise.
Take a look for yourself to see how you would grade McDowell on his memory.
Oh, and happy anniversary, Graeme!