The Loop
Watch Dustin Johnson save par from a concession stand
Through 38 holes at a U.S. Open at Oakmont, we're pretty sure Dustin Johnson accomplished something no one -- not even former winners here like Bobby Jones, Ben Hogan and Jack Nicklaus -- has ever done. He has as many par saves from hot dog stands as he does bogeys.
Johnson's wild adventure occurred on his second hole of the third round. It started with a yanked tee shot that caromed off a fan's head and wound up in a concession truck.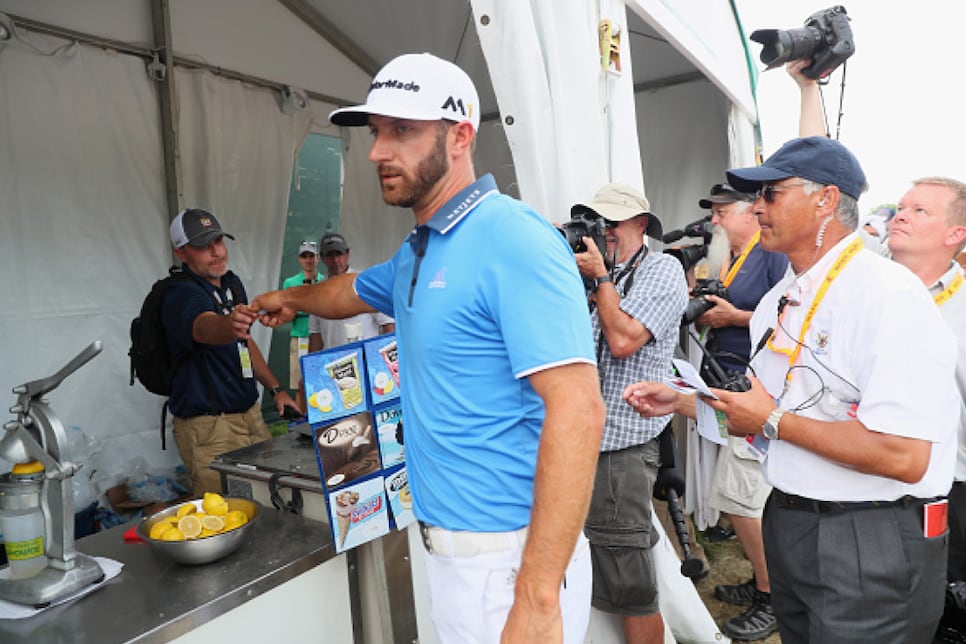 After dropping, Johnson hooked an iron to just off the green. And then, he did this to maintain his lead:
How focused is Johnson on winning his first major? He didn't even grab a snack.