The Loop
Watch Dierks Bentley play TPC Scottsdale's 16th hole like a boss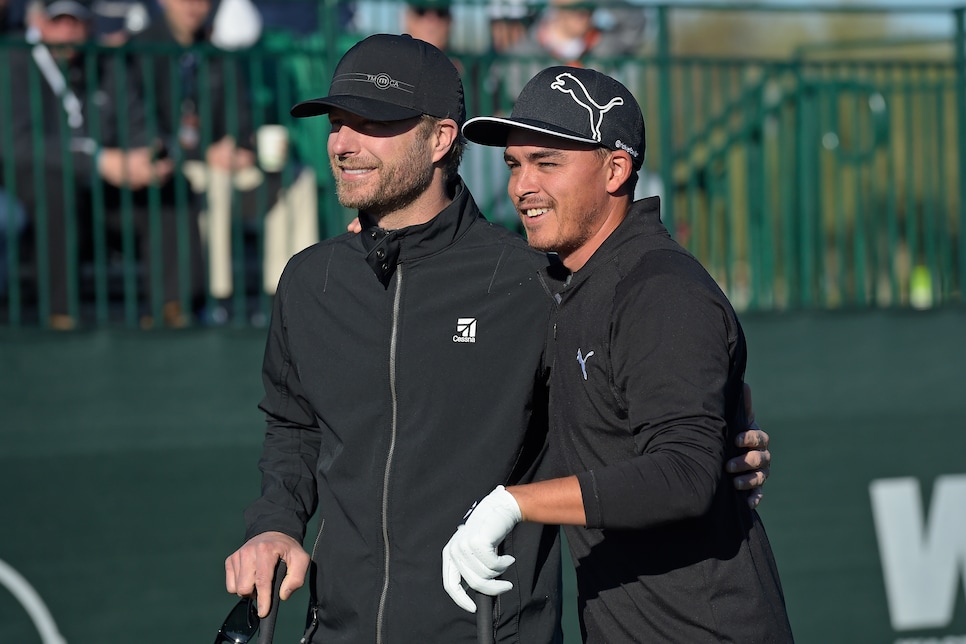 Even the pros admit getting nervous when they step up to the 16th tee at TPC Scottsdale's Stadium Course during the Waste Management Open. The thousands of screaming fans are ready to heckle and boo if you hit a bad shot.
Of course, if you hit a good shot, then it might become one of your favorite holes.
Country-music star Dierks Bentley stepped up to the 16th tee, along with his pro-am partner Rickie Fowler and Bubba Watson watching, too, and hit one of the best shots by an amateur on Wednesday:
Bentley was also featured on Fowler's Snapchat account hitting a couple of solid shots. Some of the other celebrities playing in the pro-am yesterday: Larry Fitzgerald, Greg Maddux, Brian Urlacher, Jason Taylor and Christian Ponder.
The Waste Management Open is quickly becoming one of the best events, behind next week's AT&T Pebble Beach and the CareerBuilder Challenge two weeks ago, for celebrity-ams to play on the PGA Tour.