The Loop
Watch commissioner Tim Finchem read mean Tweets about himself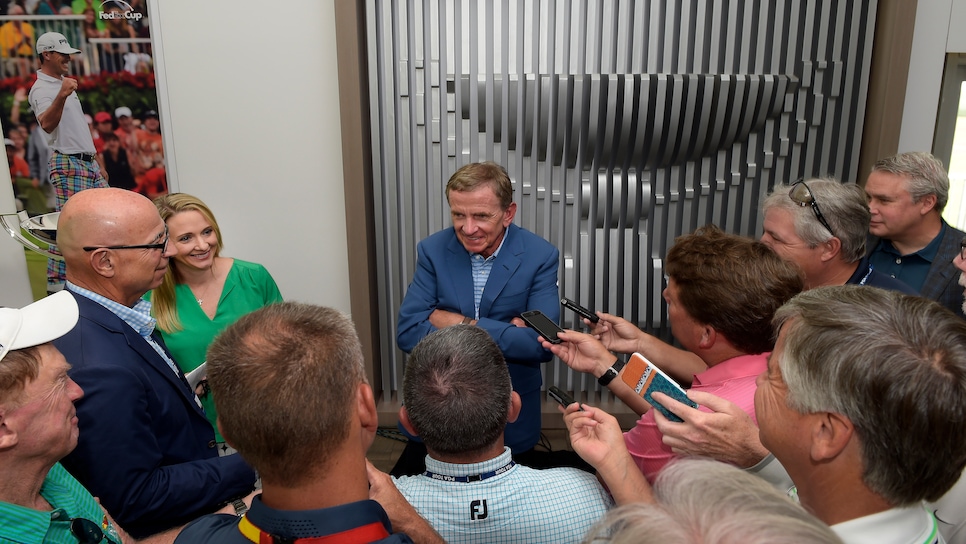 EAST LAKE, Ga. -- Jimmy Kimmel's running "Mean Tweets" segment is one of the funnier bits on late-night television. For those unfamiliar with the concept, the comedian has various celebrities read spiteful, malicious comments about themselves that the show's producers find on social media. For such a simple premise, it never fails to deliver.
Tim Finchem, in perhaps his final appearance as PGA Tour commissioner at the Tour Championship, decided to get in on the act on Tuesday. While his time atop golf is viewed as a successful and impactful tenure, you likely won't hear about his comical demeanor (at least towards the public) when his career tributes start pouring in. Yet, his performance at East Lake was full of knee-slappers. The 69-year-old, in his deliberate, monotone voice, relayed such gems as:
But don't just take our word. Check out the whole video here:
Is it possible Finchem was purposefully impassive for 20 years to heighten this payoff? If so, bravo.