The Loop
Watch Bubba Watson stand up to a Rickie Fowler heckler at the Memorial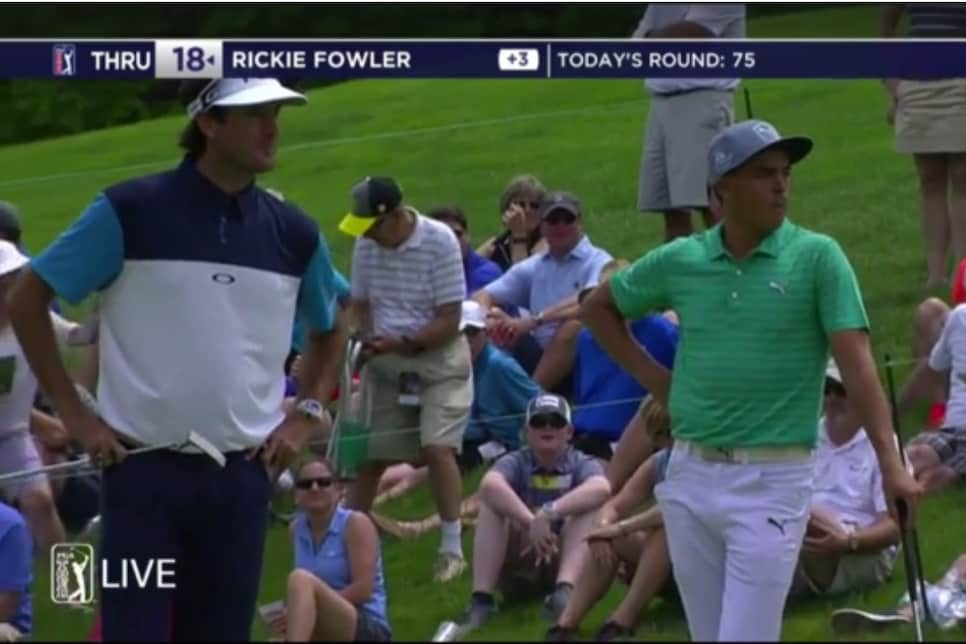 Bubba Watson was the pick among tour pros when asked last year who'd they'd least like to defend in a parking lot fight. But they might want to reconsider after seeing Watson come to Rickie Fowler's defense on Thursday at the Memorial.
Fowler missed a par putt on No. 9, his final hole of the day, and it prompted someone in the crowd at Muirfield Village to say something nasty. After Fowler tapped in for bogey and a rough 75, Watson quickly stepped in.
"Who said it? Not so tough now, are you?" Check out the clip via PGA Tour Live. You'll need to turn up the volume to hear Watson's comments.
As the announcers mention, Watson and Fowler are boys. Golf Boys, in fact. And you know what they say/sing about that tight-knit crew in West Side Story: "When you're a golf boy, you're a golf boy all the way! From your first living breath to your last dying day!"