The Loop
Watch Arnold Palmer's grandson Sam Saunders' touching tribute to the King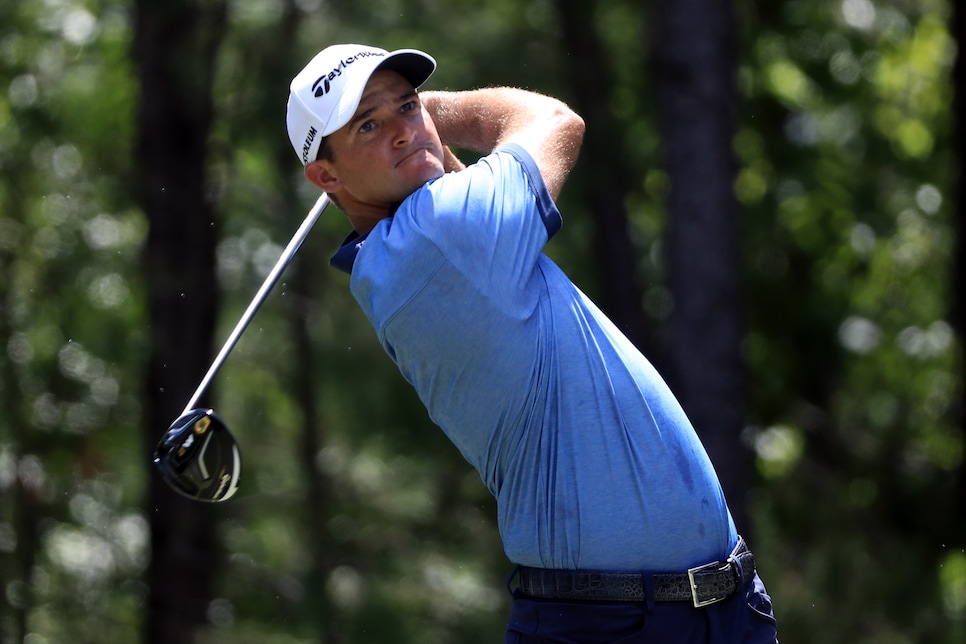 The memorial service for Arnold Palmer on Tuesday featured wonderful stories and memories from the likes of Jack Nicklaus, Jim Nantz, Peter Dawson and Annika Sorenstam. But the most poignant adulation came from Palmer's grandson, Sam Saunders.
Like his grandfather, Saunders is a professional golfer, but the 29 year old left the sport mostly abreast, speaking to the non-public, family side of Palmer. Saunders opened the door to a unique perspective of the King, his succinct prose painting a beautiful picture:
There are a handful of enlightening tales, none more than a story regarding a phone call from Saunders to Palmer.
"Where are you?" Saunders asked, mimicking the question Palmer often asked his grandson.
"I'm with the president," Palmer replied, a response that struck Saunders as odd. "The president of what?"
"The United States," Palmer said. Saunders seemed dumbfounded. "Grandpa, why did you answer the phone?"
"Well, I wanted to talk to you," Palmer stated.
The anecdote drew some laughs, while simultaneously illuminating his character. Even amongst fellow royalty, Palmer put family first.