Senior British Open
Watch a legend, Bernhard Langer, double-hit a short chip shot...in a major championship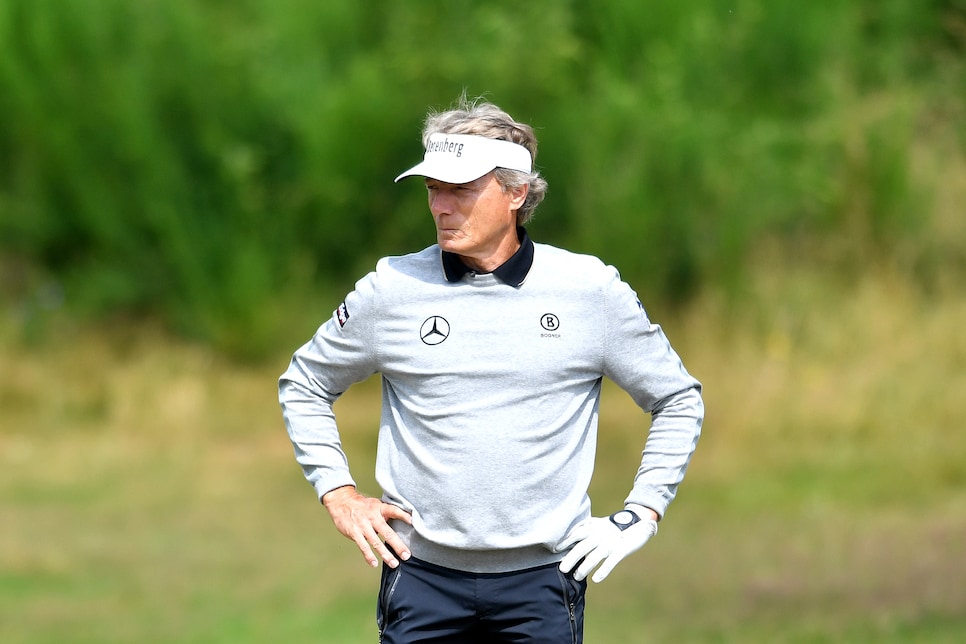 Bernhard Langer has enjoyed a long and lucrative career from producing an economy of strokes, so it was somewhat startling to see him take two with one swing in the second round of the Senior British Open on Friday. Yes, he double-hit a short chip shot.
Langer, 64, was a few paces off the ninth green at Gleneagles in Auchterarder, Perthshire, Scotland, and was attempting to loft the ball over a small ridge and let it run out to the hole. Instead, by inadvertently (obviously) hitting the ball a second time on his follow-through, it went straight left of his target.
"I couldn't have done it if I tried," Langer said after his round, taking his misfortune in stride. "As you can imagine I have no good thoughts about that hole."
Indeed, he shanked a shot there in the first round, also leading to a bogey.
Neither calamity has prevented him from heading into the weekend in contention and in pursuit of a fifth Senior Open Championship victory and a 44th PGA Tour Champions win.
Langer, with rounds of 67 and 68, is at five-under par, tied for third, and trailing leader Darren Clarke by three.