The Loop
Watch a giant Jordan Spieth mosaic made from 24,152 golf balls get assembled
We didn't need anymore proof that 2015 was the year of Jordan Spieth following a historic season that included wins at the Masters and U.S. Open. But we got it anyway in the form of a giant mosaic of the young star made from golf balls. Twenty-four THOUSAND, one hundred and fifty-two golf balls to be exact. Take a look: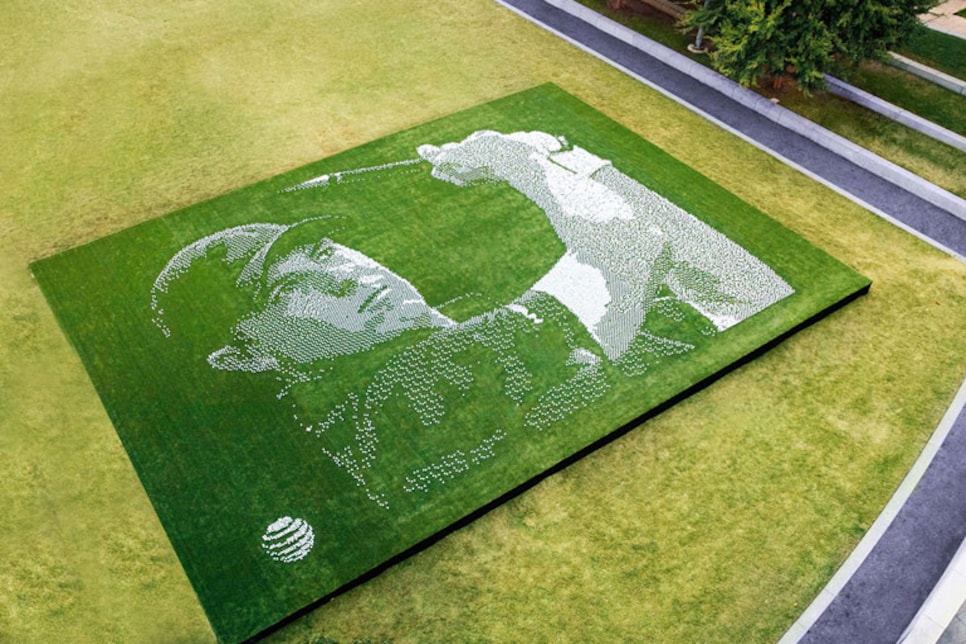 As the AP's Doug Ferguson pointed out on Twitter, that's four times as many golf balls as the total number of strokes (6,080) Spieth took on the PGA Tour this year.
Spieth's sponsor, AT&T, was behind the mosaic's creation in downtown Dallas. It took 25 people to assemble and it will be open to the public for for up-close viewing on Wednesday and Thursday before being deconstructed on Thursday night. Here's a time-lapse video of it being set up:
And don't worry, according to AT&T, all those golf balls won't go wasted. They're being donated to the Dallas chapter of The First Tee as well as to the Northern Texas PGA.