The Loop
Watch a European Tour rookie drive a 303-yard par 4 -- with a 3-IRON
Full disclosure: We don't know much about Jordan Smith. From a quick Google search, we learned he's a 24-year-old European Tour rookie, who earned his card by finishing first on the Challenge Tour's money list in 2016. But allow us to add a simple line to his media guide profile: Long Hitter.
Smith proved just that during Saturday's third round of the BMW South African Open. On Glendower GC's 309-yard, par-4 12th, Smith drove the green. With an iron. Watch and marvel:
As the announcers mention, the hole plays a bit downhill and on Saturday, it was also downwind. Also, it was playing just 303 yards (277 meters). Still, what a display of power. And it wasn't like Smith hit a low stinger that ran onto the green. No, he carried it onto the green and got his ball to stop quickly.
Also, look closely. It was a 3-iron!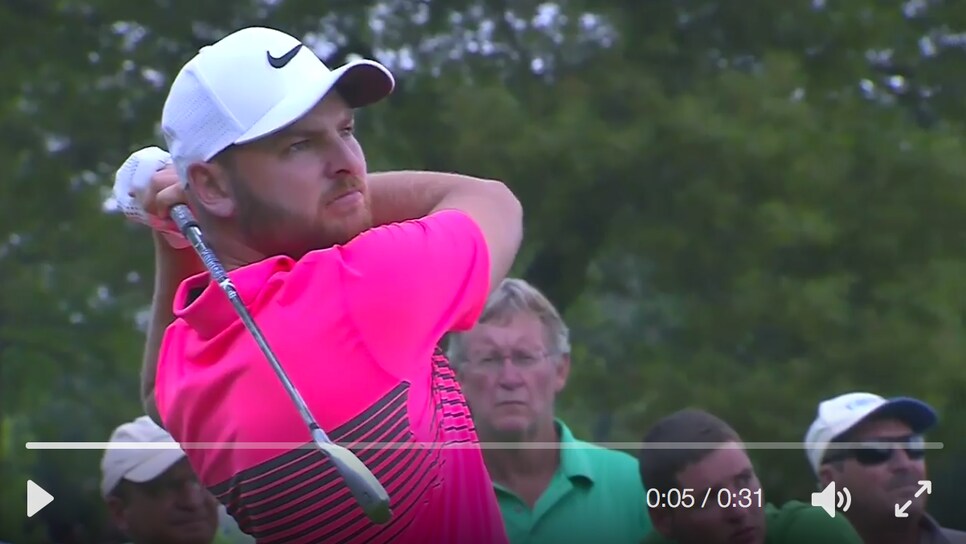 Even better? Smith made the eagle putt, shot 68, and is currently tied for third place -- just a stroke behind Rory McIlroy and four shots behind leader Graeme Storm. Not bad for someone playing in just his fifth career European Tour event.
But back to that monstrous 3-iron. To put it in perspective, Rory also hit a brilliant shot on that hole on Saturday. However, even mighty McIlroy used a 5-wood (although he almost hit the flagstick and he rolled through the green):
Of course, both of these shots will prompt cries that the golf ball goes too far these days, and perhaps, it does. Even so, it doesn't go this far for too many people. Jordan Smith, we salute you.