The Loop
Watch a 9-year-old boy get the best birthday surprise ever thanks to a foursome of European Tour pros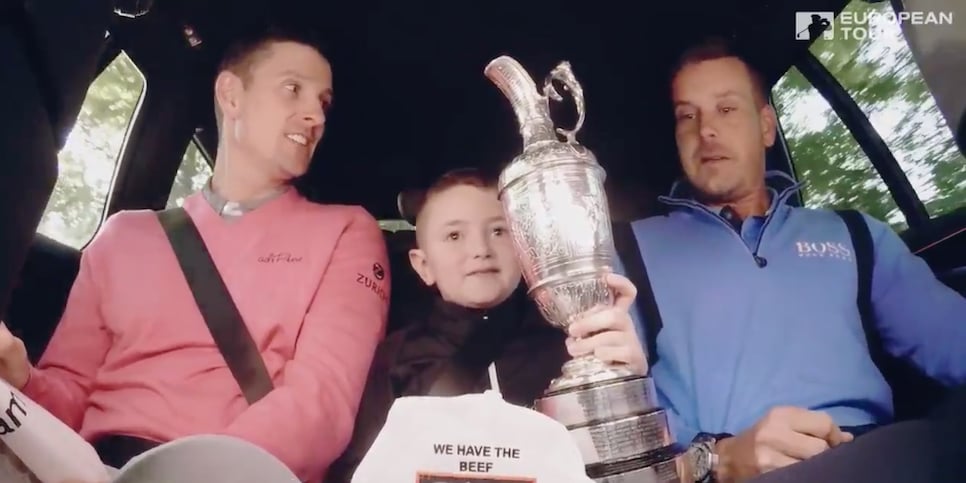 I don't entirely remember what I got for my ninth birthday. At the risk of dating myself, it was either an Atari video game, a pack of baseball cards or a pair of white canvas sneakers. None of them are as cool as the birthday surprise a young boy named Aaron received from a handful of golfers on the European Tour at his week's BMW PGA Championship.
Aaron's father reached out to the European Tour, and in this video below you see the neatest thing in the world: the unvarnished joy of a boy who gets to meet his heroes in person.
Seriously, when you look at Aaron's face when he sees Andrew (Beef) Johnston ask if he wants a lift, you can't help but be excited for the kid. And with each subsequent player that they pick up in the car (Justin Rose, Henrik Stenson), it just gets more amazing.
Without spoiling the video, we think our favorite part is when Aaron gets to hold a certain trophy from a certain major championship and a certain medal from an event played every four years.
After watching the video, I came away with two big takeaways:
• There's nothing better than seeing a kid's face light up
• That Atari game was pretty lame.