The Loop
Waste Management Phoenix Open, 'the Mardi Gras of golf': How big can it get?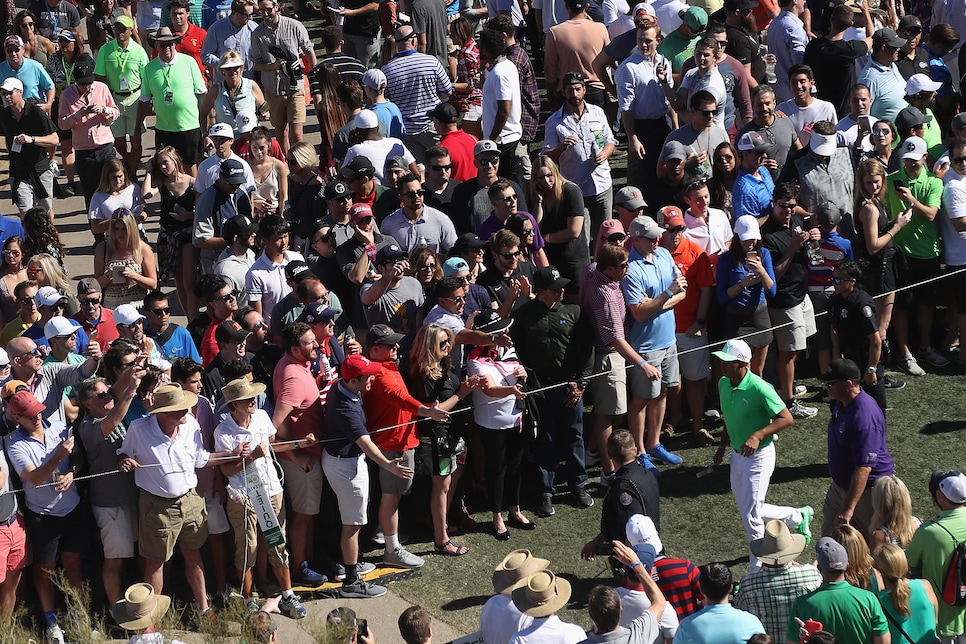 Stories of interest you might have missed…
"'It's hard to know where it's going to go,' tournament chairman Andy Markham said. 'It's hard to imagine it's going to get bigger and better. But it's been getting bigger and better consistently for 30 years.'"
Sergio Garcia's engagement a boon to his golf game
Sergio Garcia won the Omega Dubai Desert Classic on Sunday, a victory he attributes in part, at least, to his relationship with and engagement to Angela Akins.
"I've always been very open about it," Garcia said in this story by James Corrigan of the Telegraph. "I'm not going to lie, but when things are going well off the course it's much easier to feel comfortable on it. I'm excited about a lot of the things that are coming, not only my way, but also Angela's way, and our families and stuff. So we're very excited about the future."
Will Aditi Ashok be the Se Ri Pak of India?
"Aditi Ashok is only 18 years old, but like any aspiring pro golfer, she knows the story of Ok Hee Ku and Se Ri Pak, who in the 1980s and '90s changed women's golf by starting the South Korean wave," Lisa Mickey writes in the New York Times.
"Ashok may be that trailblazer for India. She was among the early leaders in the women's tournament at the 2016 Rio Olympics and parlayed that experience into two victories in the fall on the Ladies European Tour, where she earned top rookie honors for 2016 and finished second in earnings with seven top-10 finishes.
"Golf is an emerging sport somewhere behind cricket, soccer, field hockey and tennis in India, a nation of more than 1.3 billion people. But that may change soon, thanks to players like Ashok."