The Loop
Washington amateur John Harbottle has shot his age or better 1,010 times and counting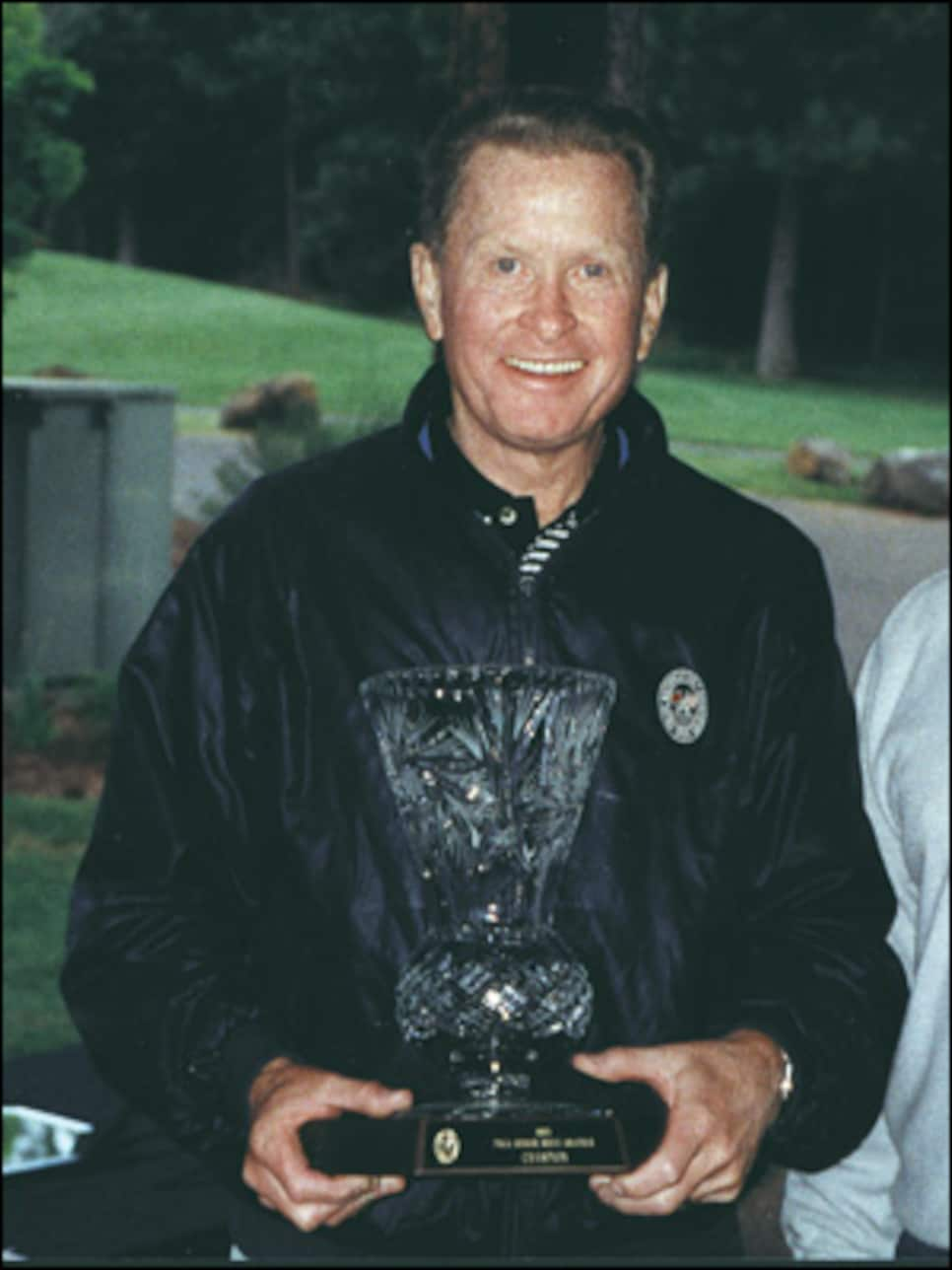 Most golfers are thrilled shooting their age or better once, but John Harbottle, an accomplished amateur from the Tacoma, Wash., area, is disappointed when he does not shoot his age.
Harbottle shot a 66 at Tacoma Country and Golf Club, where he's a member, in 1997, when he was 66. Since then, Harbottle, now 85, has shot or bettered his age 1,010 times and counting.
And counting he does. For 19 ½ years, he has been documenting the rounds in he which he shoots his age or better on index cards. "At age 66, assuming I can live a long life, I thought I'd be shooting it a lot," he said, explaining why he began keeping track.
Harbottle, whose late son John III was a prominent course architect, was a dentist by trade who "wasn't good enough" to play professional golf, he said. "I got better as I got older. I started practicing my golf in the evenings when I was about 40."
In 1982, at age 51, Harbottle qualified for the U.S. Senior Open at Portland Golf Club. He made the cut, tied for 42nd and was the low amateur. He played in five U.S. Senior Opens and five U.S. Senior Amateurs. In the Senior Amateur at Interlachen Country Club in 1986, he was runner-up. He also has won five state senior amateur championships.
Meanwhile, his wife, Pat Lesser Harbottle, is an accomplished player, too, having won the U.S. Women's Amateur in 1955. Both are in the Pacific Northwest Golf Hall of Fame.
They frequently play together, and against one another. "I try to beat my wife and that's tough," he said. "She's a terrific competitor. I wish I was half the competitor she is."
Incidentally, Pat, 83, also has shot her age on numerous occasions, though she never kept track.