The Loop
Was Vijay Singh's biggest crime ignorance?
____If Vijay Singh is disciplined by the PGA Tour for his admission of using a banned substance, it may be because he failed to follow the lead of Mark Calcavecchia.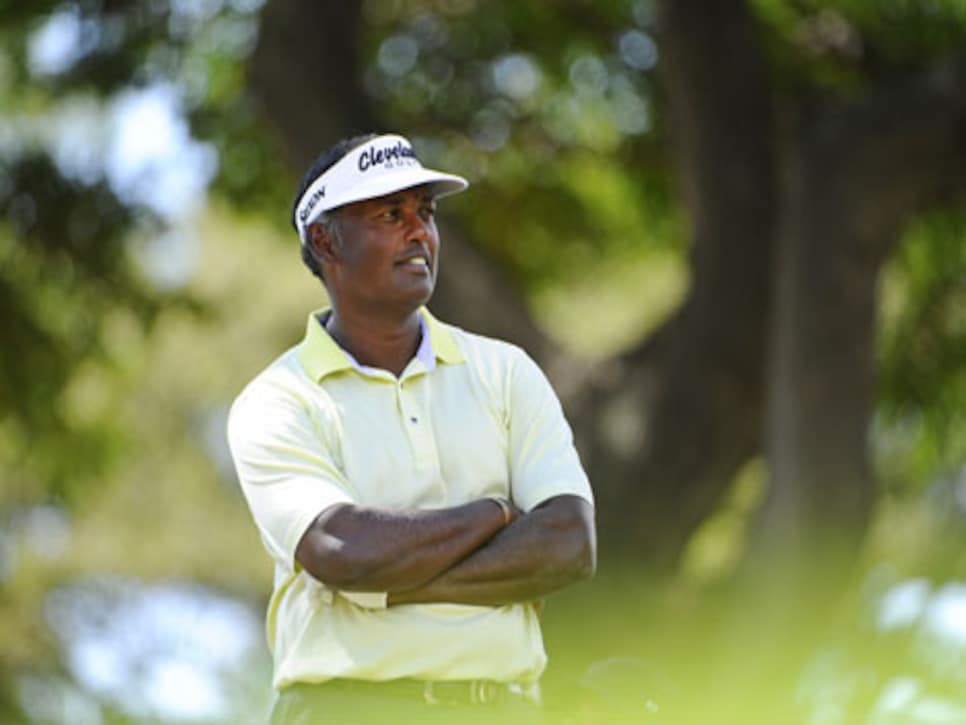 *Singh admitted to using deer antler spray, but said he didn't know it was banned.
Like Singh, who in a Sports Illustrated report this week admitted to using deer antler spray, Calcavecchia also experimented with products made by Sports With Alternatives To Steroids (S.W.A.T.S.), even endorsing them in a testimonial on the S.W.A.T.S. website. But in 2011, Calcavecchia was informed by the Champions Tour that the spray was a banned product because it was found to contain growth hormone. At that point, Calcavecchia acted swiftly, discontinuing his use immediately and asking that S.W.A.T.S. remove his endorsement from the company website.
"They told me to stop taking it and that was that," Calcavecchia told Golf World's Tim Rosaforte when reached Tuesday. "As soon as I found out it wasn't good and didn't conform to the rules, I quit taking it."
Calcavecchia's decision to stop using the spray wasn't a difficult one given that he noticed little difference in the two months he did take it. When first approached, he was told the spray would help address aches in his wrist, shoulders and back. He said he thought the spray helped his wrist "a little bit," but it had no impact elsewhere.
"It didn't help my back in the least," Calcavecchia said.
Though Calcavecchia's history with the spray was widely reported at the time, Singh said in a statement released Wednesday he didn't think there was anything wrong with using it.
"While I have used deer antler spray, at no time was I aware that it may contain a substance that is banned under the PGA Tour Anti-Doping Policy. In fact, when I first received the product, I reviewed the list of ingredients and did not see any prohibited substances. I am absolutely shocked that deer antler spray may contain a banned substance and am angry that I have put myself in this position."
According to Sports Illustrated, Singh paid S.W.A.T.S $9,000 for a variety of products and acknowledged using the banned spray "every couple of hours."
"I'm looking forward to some change in my body," Singh told the magazine. "It's really hard to feel the difference if you're only doing it for a couple of months."
The PGA Tour said it would be reviewing the Singh matter further. Singh said he would cooperate with the investigation.
-- Reporting from Tim Rosaforte and Sam Weinman