The Loop
Was this the model for the bunkers at Royal County Down?
The bunkers at Royal County Down, in Northern Ireland, are famous for their ball-devouring overhangs, which are savagely rimmed with marram grass and may serve as portals to a different dimension. I once wrote that their densely tangled upper margins resembled the eyebrows of old men. I thought I was kidding, but maybe not.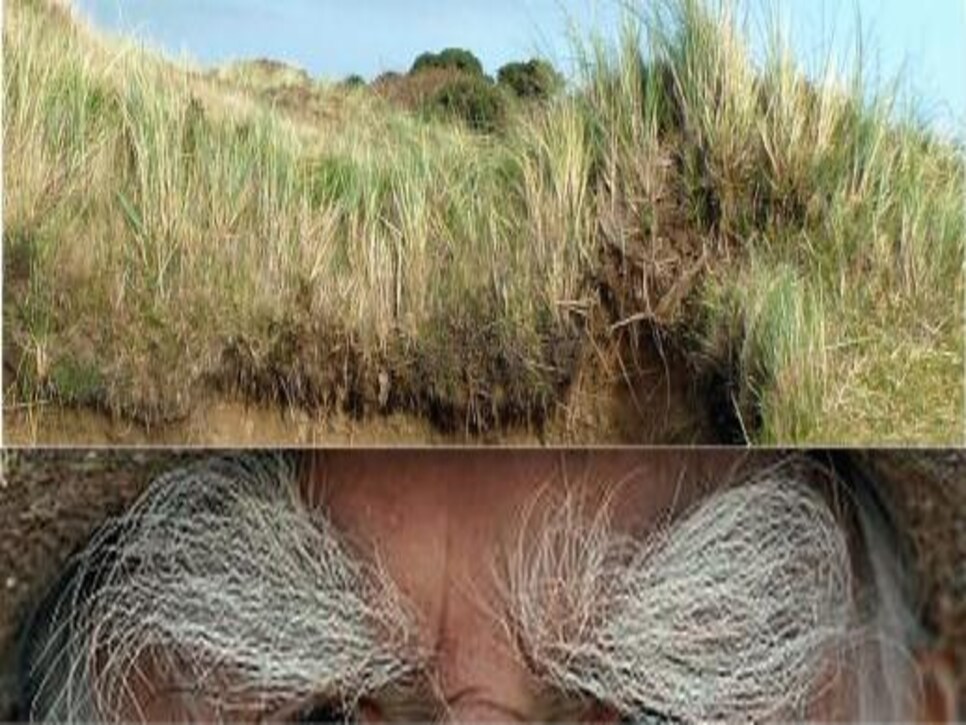 The upper image is of one of those bunkers; the lower is of the eyebrows of William Hugh Griffiths, a.k.a. the Lord Griffiths, a past captain of the Royal & Ancient Golf Club of St. Andrews, who died on Sunday at the age of 91.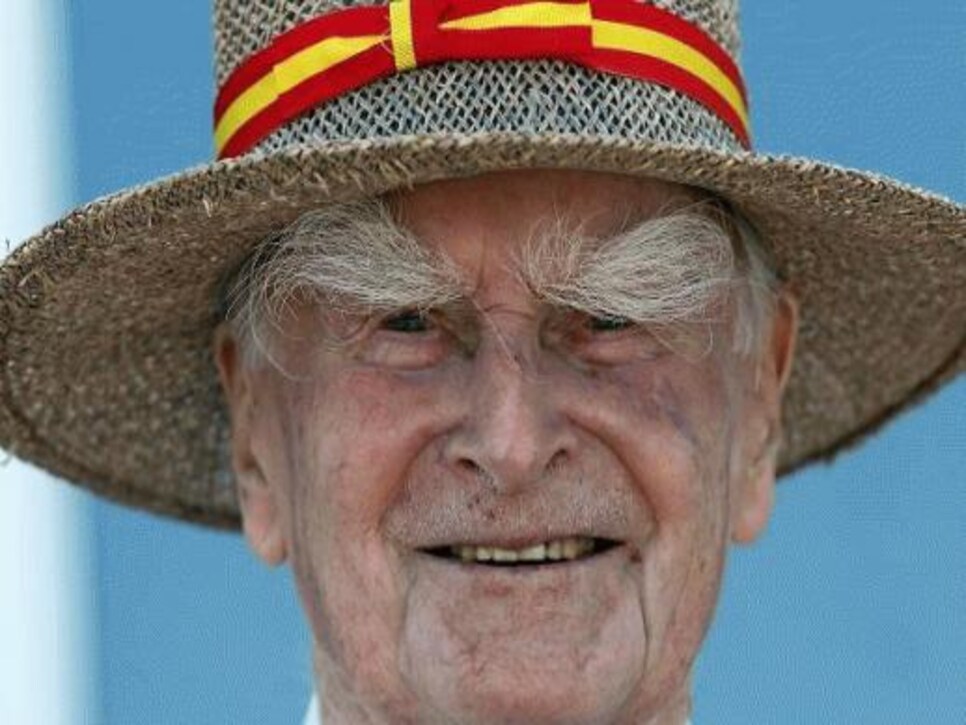 Jerry Tarde, the editor-in-chief of Golf Digest, describes Griffiths as "my favorite R & A captain." David Fay, a former executive director of the U.S.G.A., agrees, and writes, "I will never forget his speech at the U.K. Golf Writers dinner, where he summarized his judicial philosophy: 'Always rule against the shits.'" (Griffiths was also a judge.)