The Loop
Was Steph Curry's handicap index account hacked?
So, who hacked Steph Curry's handicap index page?
The NBA's two-time most valuable player has a handicap index of 0.6, yet the last two scores posted to his account at GHIN.com (Golf Handicap and Information Network) are 96 and 103 on a course that based on its course rating and slope, 62.3 and 116, is very easy.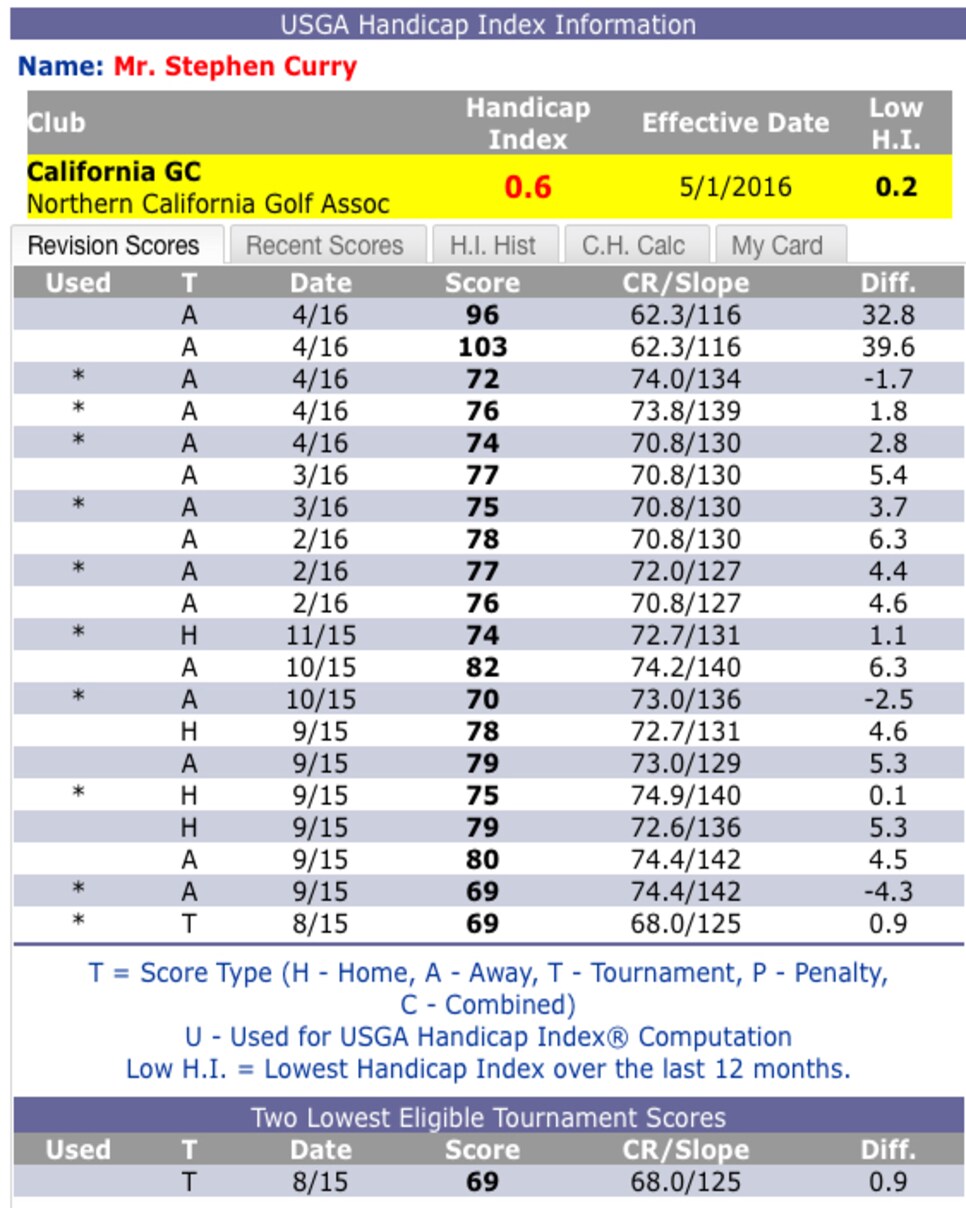 The scores, clear outliers, were not used in calculating his index.
Curry, who does play during the season (he played Augusta National in February), obviously did not shoot those numbers, unless he was playing left-handed. Or blindfolded. His previous nine scores, dating to November, were all in the 70s.
So, either his account was hacked or someone inadvertently put in the wrong account number and posted their scores to his account.
The Golden State Warriors guard is a member at the California Golf Club, aka the Cal Club, in South San Francisco.