The Loop
Was golf "back in the day" better than it is now?
GolfDigest.com regularly highlights golf books we find of interest to readers. This week is: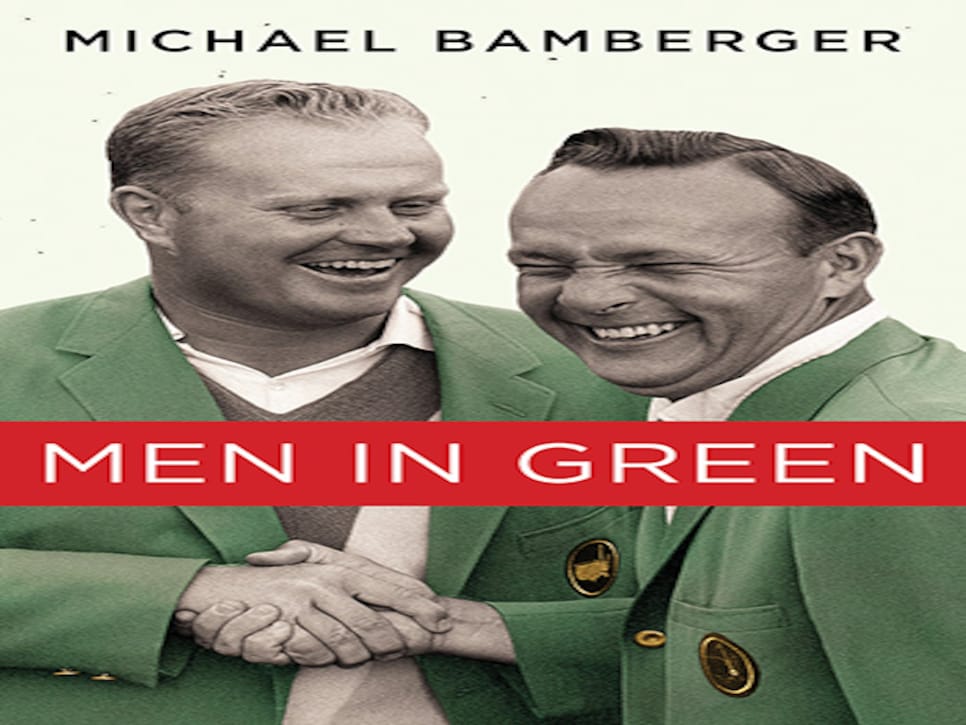 When a book's premise matches a reader's present state of mind, that's a problem-free read. When the book doesn't quite take you on the journey you expected, that's problematic. That's where I was with Men in Green, acclaimed Sports Illustrated writer Michael Bamberger's new book. I felt closely aligned with the subject matter. The author is at that middle-age stage as I am, when the nostalgia and charm of events and eras from the past can be overwhelming and the players and moments from today just don't seem to measure up. The past, however, creates issues and questions that must be answered. In Men in Green, Bamberger talks with various golf figures about questions such as: What do you remember about the old days? Does it match up with what I remember? Were you happier then or would you have wanted to have done what you did in today's environment? Was golf better back in the day?
To help answer his questions, Bamberger did some pondering with the help of Living Legends and Secret Legends, nine names of each group he came up with as he wondered about these concerns. The Living Legends were all former players, while the Secret Legends was a hodgepodge ranging from a writer to caddies to golf's grand old man, Sandy Tatum, a former USGA president, NCAA champion and Tom Watson comrade. Watson is among Bamberger's Living Legends, which include Arnold Palmer, Jack Nicklaus, Mickey Wright, Curtis Strange, Fred Couples, Ben Crenshaw, Hale Irwin, and Ken Venturi, who passed away in May 2013 but who did talk with the author for the book.
When Bamberger created his list, it was fall 2012. He mapped out where his 18 legends lived and saw they were spread around the country. Going on a Grand Tour that's more upbeat than George Jones', Bamberger is accompanied by Mike Donald, the tour player who was Hale Irwin's vanquished playoff foe from the 1990 U.S. Open. The stories the subjects tell bring golf from the era of late 1950s to the 1980s back in full vigor, sprinkled with some flowery language from the unexpected (Arnie saying the F-word) that proved more humanizing than shocking.
If you're familiar with golf of the last 50-plus years, the stories, the names and the events will entertain and enthrall. I felt, however, there was a lack of answering the central question surrounding if golf was better then than now. The mini-visits with subjects were biographical but not analytical about what they felt about the time they had in the golf spotlight. Bamberger weaves some common threads though the book, such as the infamous rules dispute Venturi couldn't let go of from the 1958 Masters, in which he felt Palmer cheated the runners-up Doug Ford and Fred Hawkins. The Masters itself and its workings are another common subject throughout.
Regardless of answers left unsaid, Men in Green did not disappoint as a nostalgic visit and reminiscence with those who fashioned golf history. Was golf better back in the day? Was the thrill of adventure watching our golfing heroes better then? Yes or no, it sure seemed to me that everyone was having a helluva time.
I particularly liked: Anything written about LPGA Hall of Famer Mickey Wright, the notoriously reclusive superstar who Ben Hogan said had the best swing, male or female, he had ever seen. Considering it is so difficult to find anything fresh about her, the several nuggets Bamberger reveals are to be cherished, especially the part that includes a letter she wrote about the old days.