The Loop
Verifying if Rickie's 'take that critics' Players win -- and his victory kiss -- were the best of all time
When someone in the golf world is said to have accomplished something historic, most times the place to turn for verification is the Jack Nicklaus timeline. So when Rickie Fowler's win Sunday at the Players Championship elicited the "best ever" label on two fronts -- one for its in-your-face response to doubters of Fowler's talent, the other for his passionate victory kiss with girlfriend Alexis Randock -- anyone looking for comparison needed to see what Jack did.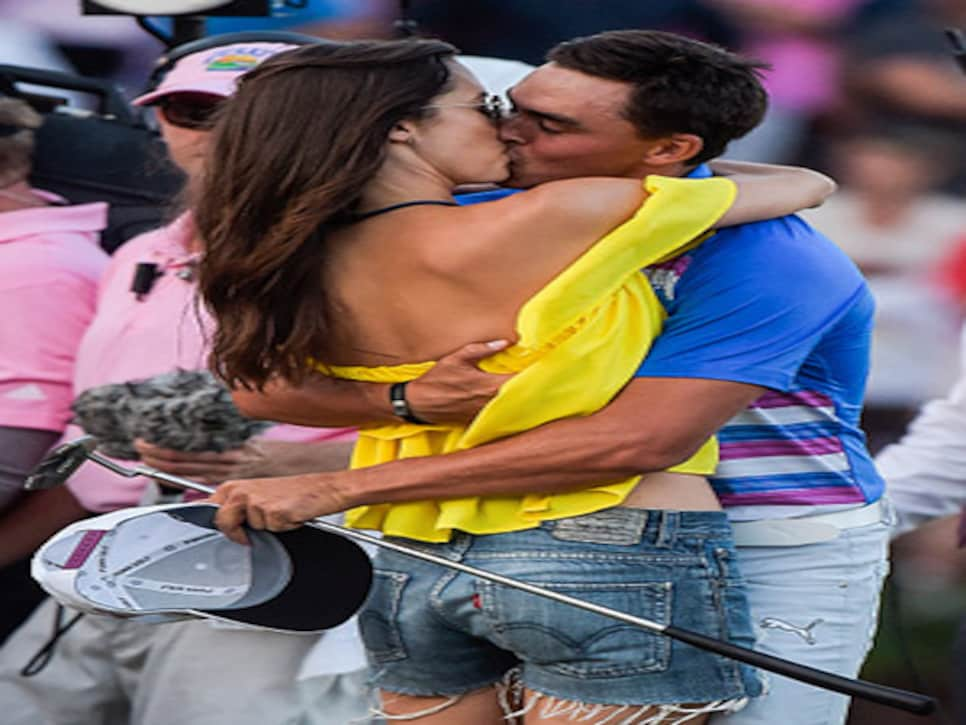 Still, Nicklaus undoubtedly trumps Fowler's response to critics thanks to the magnitude of his "take that" victory at the 1986 Masters. The legendary win had the immediacy. The week of the Masters he had read an Atlanta columnist's summation of his chances as: "Nicklaus is gone, done. He just doesn't have the game anymore … He's 46 and nobody that old wins the Masters." A house guest with Nicklaus at the rental he stayed at made sure Jack saw the story by putting the clipping on the refrigerator.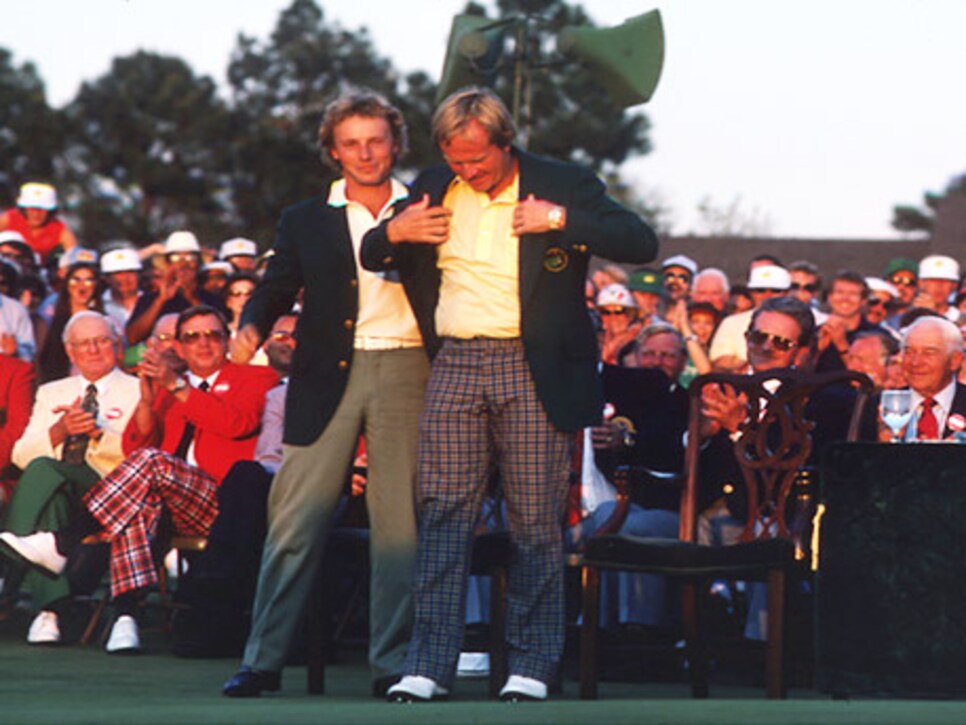 Then there was the fact it came on a bigger stage (all due respect to Sawgrass and the fifth major). Plus with Nicklaus being 46, the power of the punch was truly unexpected.
As for the passion of the winner's kiss, a search through our archive of Nicklaus images looking to find him putting a big wet one on wife, Barbara, only showed him kissing trophies and posing with Mickey Mouse and Dinah Shore. With Barbara in the picture, he had one hand on the money and the other around her shoulder. So we'll give Rickie the edge in the public display of affection department.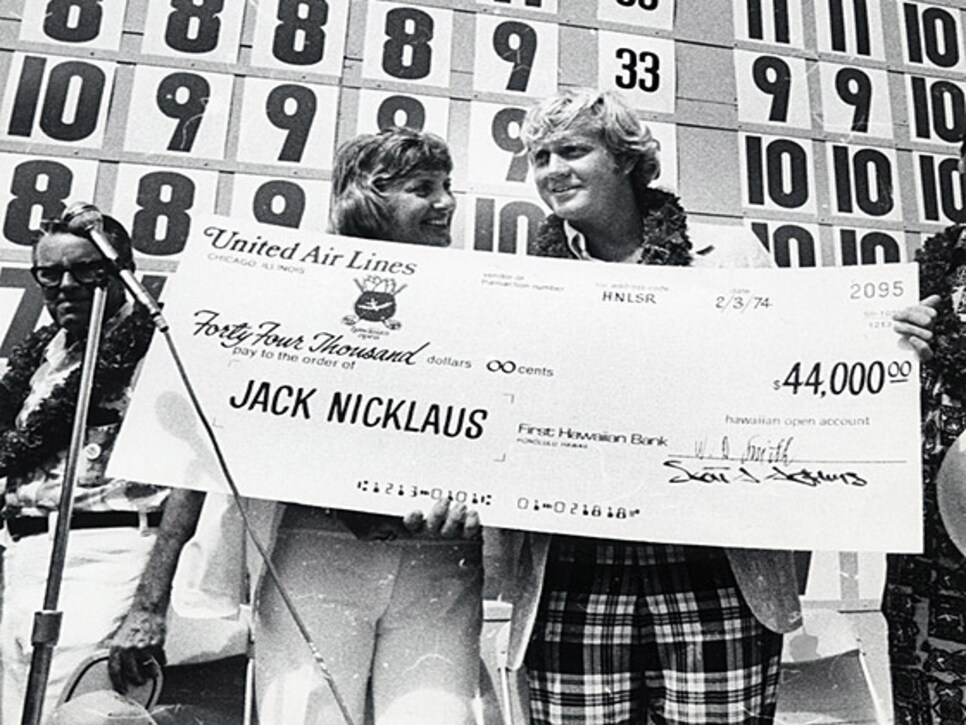 Editor's Note: After publishing this post, a spokesperson for Nicklaus wanted to make sure that Jack's passionate side got a fair shake. He supplied this AP image from when Nicklaus won the 1961 Western Amateur and earned a congratulatory smooch from Barbara.