The Loop
Was a tunnel built beneath Los Angeles Country Club connecting Playboy Mansion to Warren Beatty's house?
Was there a tunnel, or at least plans to construct one, that would have run beneath part of the North Course of the venerable Los Angeles Country Club, connecting the Playboy Mansion to Warren Beatty's house on Sunset Blvd.?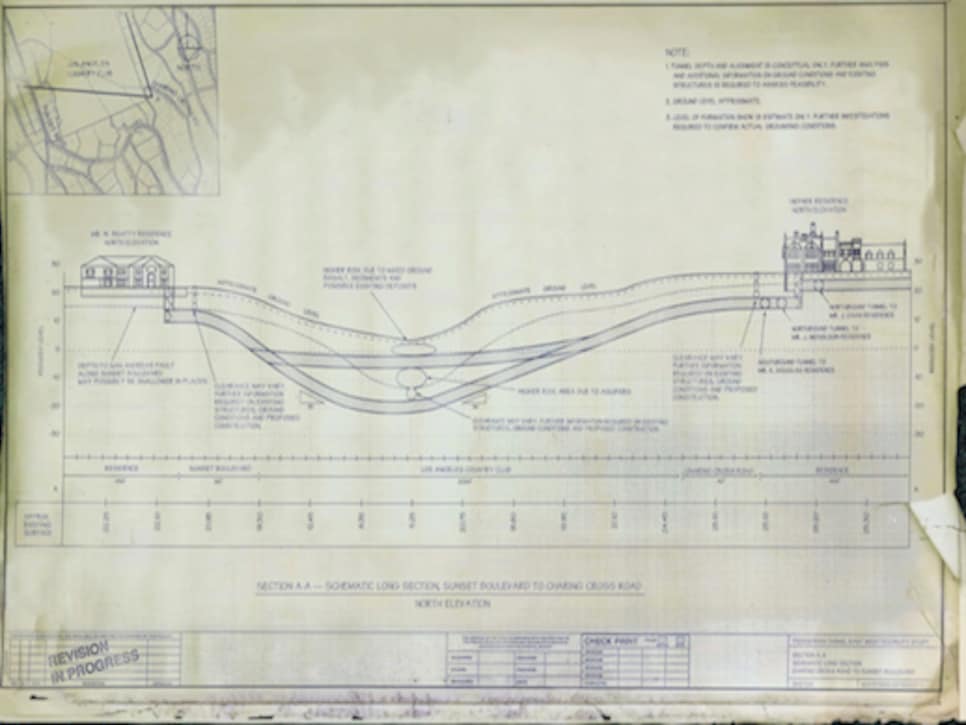 "So, according this blueprint, tunnels were built to the homes of Mr. J. Nicholson,' Mr. W. Beatty,' Mr. K. Douglas' and Mr. J. Caan," the story says. "We'll go ahead and assume they're talking about Jack Nicholson, Warren Beatty, Kirk Douglas and James Caan - all of whom lived near the Playboy Mansion during the late 1970s and early 1980s. There are no dates on the architectural schematics, but the dates on the Polaroids were from 1977.
"We asked if we could see the tunnels. A staff member said, off the record, I heard they were closed up sometime in 1989.'"
The backyard to the Playboy Mansion is adjacent to the 13th green of the North Course. The tunnel looks as though it would have had to run beneath the 13th green, part of the seventh hole and the fifth fairway.