The Loop
Want to know President Obama's golf scores? Sorry, "that's classified"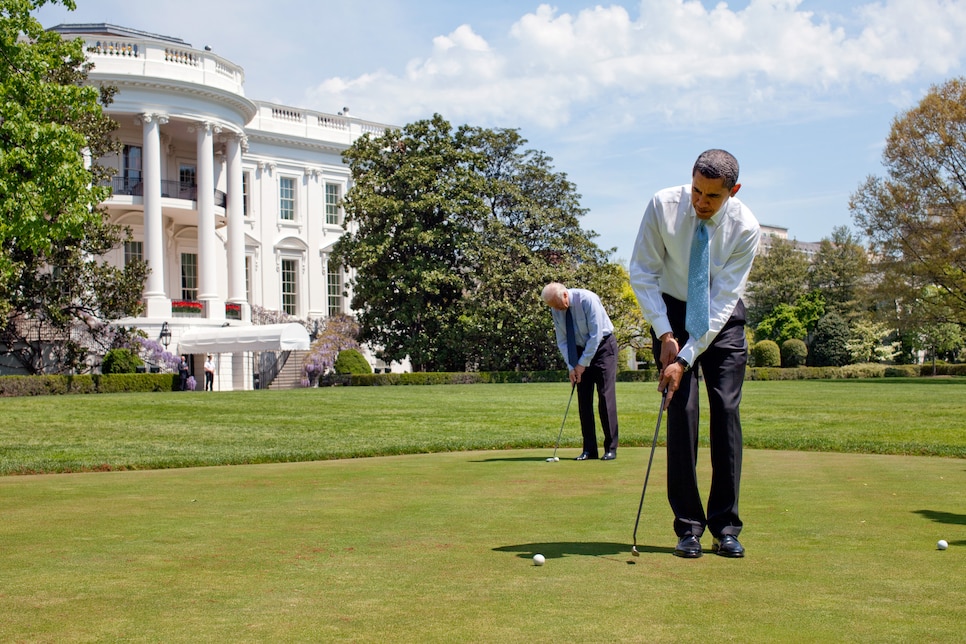 Official White House Photo by Pete Souza
If you're a follower of golf or politics, you're aware that President Barack Obama has a love of the sport. Entering 2016, Obama had logged 269 rounds in his presidency.
However, the President's on-course performance has mostly been concealed. Allegedly Obama boasted a 17-handicap upon taking office, but has markedly improved.
Still, no one has directly asked President Obama for his golf scores. That is, until AFP White House correspondent Andrew Beatty inquired on Obama's recent round at TPC Stadium Course at PGA West in La Quinta.
Unfortunately, Beatty's question was shot down:
Which is a diplomatic way of saying, "I played poorly." Because, from what I know about politicians, if something positive happened, we are definitely hearing about it.