The Loop
Want putting help? Here's the Wheel Deal
A professional football player (now retired) and an avid golfer, Josh Miller knew how to punt a ball, but he also developed a way to help roll the ball -- a putting aid that he calls the Wheel Deal.
The Wheel Deal is a device that attaches to the shaft of the putter and features a wheel that helps keep the putter low and on the proper line. The wheel adjusts to accommodate both the straight back, straight through stroke, or the swinging-door stroke.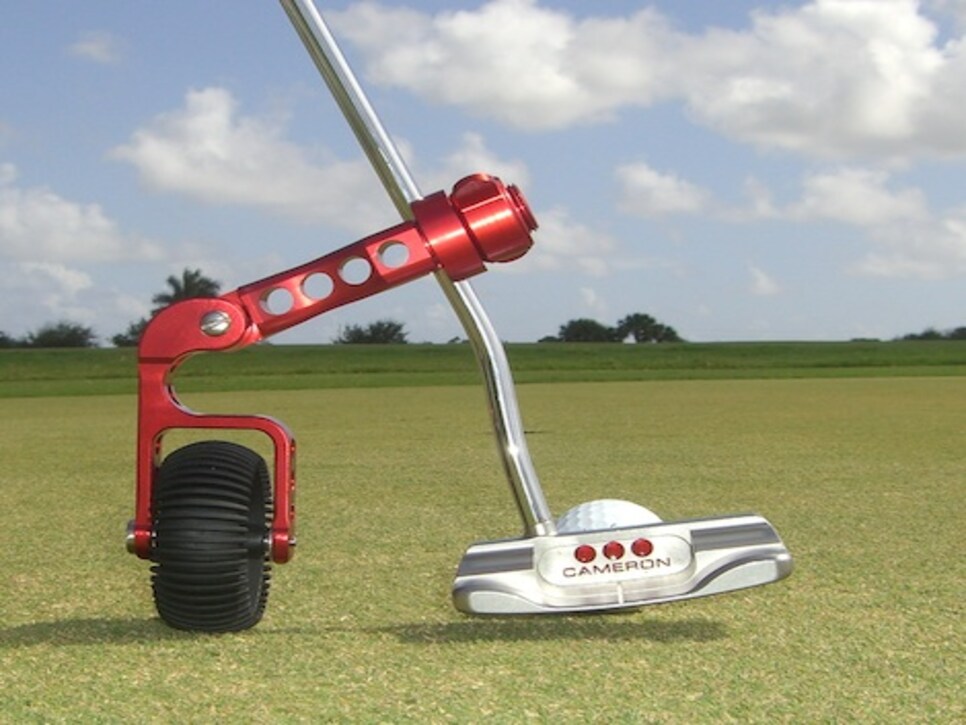 Miller, who came up with the idea to assist his seven-year-old son with his putting, was a punter by trade, playing for the Pittsburgh Steelers, New England Patriots and Tennessee Titans in a 12-year career, even winning a Super Bowl in 2005 with the Patriots.
The Wheel Deal has an MSRP of $59.99.