Fitness
Walking a hilly course like Augusta is great for your feet (no, really)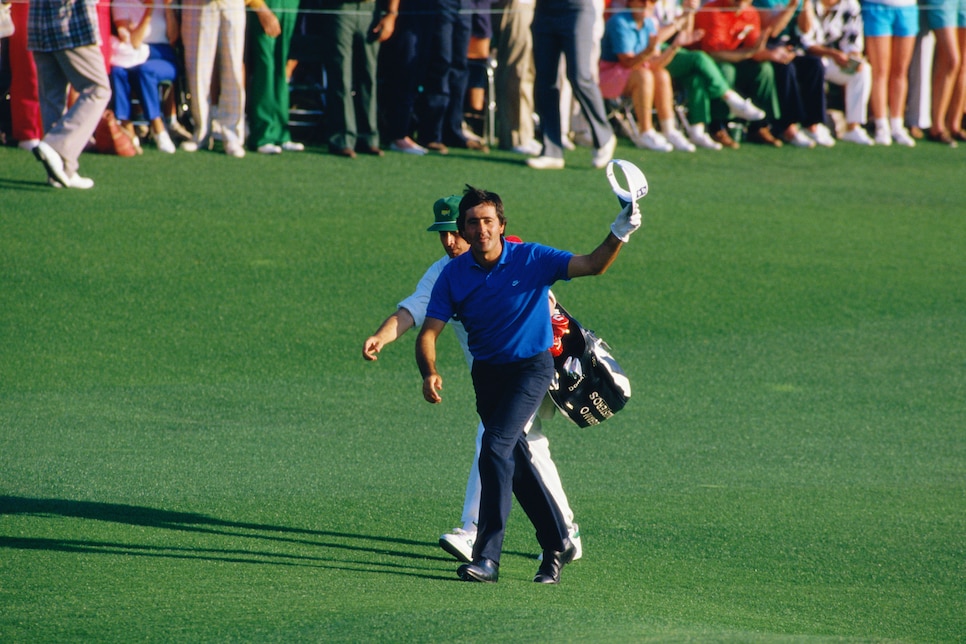 The long-standing cliche about watching the Masters is that TV doesn't capture the elevation changes at Augusta National. But it's true, it's not an easy walk. That said, don't wince at the thought of carrying your clubs for 18 holes on a hilly golf course. It's actually great for your feet.
Walking on uneven ground can prevent pain caused by inflammation of the tissue that connects the toes to the heel bone, says Dr. Timothy Beals, a specialist at the Park City (Utah) Medical Center. This inflammatory condition, known as plantar fasciitis, is common among aging or overweight golfers, as well as those who have inflexible tendons and muscle around the shin, ankle and foot bones. That's why walking, especially on hilly terrain, is good for improving strength and range of motion in the lower legs.

"Stretch before you play, wear supportive shoes that fit, and walk whenever you can," Beals says. "If you walk on hilly courses or along the beach, you're really helping your feet."

Stretching and physical theraphy will help reduce the pain felt from plantar fasciitis, but don't be discouraged if it takes some time before you feet feel great again. It can take weeks for the inflammation to subside, Beals says. He also cautions against getting a steriod injection immediately, because it could lead to a rupture of the tissue.

Ben Shear, Golf Digest's chief fitness advisor and architect of our new Fitness Certification program for trainers, has some simple exercises for the prevention and treatment of bottom-of-the-foot pain here.

Walk on the sides, balls and heels of your feet to strengthen the muscles and make the Achilles tendons more flexible, Sheer says. To treat plantar pain, massage the fascia on the bottom of the foot with a soft tennis ball or similar. Use the shaft of an iron to roll up and down on your calves and try crumpling up a towel repeatedly with your toes.