News
Walker holds off Day, wins by one
Jimmy Walker survived a long day and challenges from Jason Day and Henrik Stenson to complete a wire-to-wire victory in the PGA Championship at Baltusrol Golf Club in Springfield, N.J., on Sunday.
Walker, by virtue of Saturday's torrential rains, was among those who had to play a full 36 holes on Sunday and posted rounds of 68 and 67 to finish 72 holes at 14-under par 266 to win by one.
Each time Day, the defending champion, made a move, Walker answered. Day birdied the ninth to get within one of Walker, who holed a bunker shot from 45 feet at the 10th. Day holed a 21-foot birdie putt at 11, then Walker holed a 30-footer for birdie at 11 to maintain a two-stroke advantage.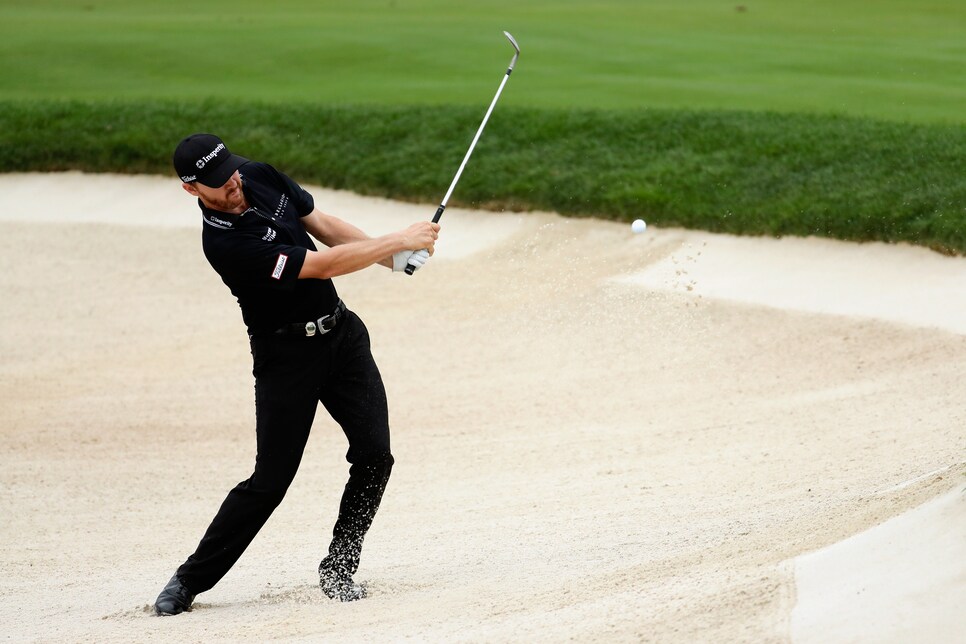 Then when Day, still two down, hit his second shot at the par-5 18th hole to 12-feet, momentarily giving him an eagle putt to tie, Walker countered by holing an eight-foot birdie putt at the par-5 17th.
Day holed his eagle putt to pull within one, with Walker in the fairway. Walker followed by hitting his second right of the green, lofted his third onto the green and two-putted from 33 feet, his second from three-feet, for the victory. Day shot two 67s on Sunday and finished at 13-under par 267.
British Open champion Stenson, meanwhile, had gotten within one of Walker at one point, but a double-bogey six at the 15th hole ended his bid at winning consecutive major championships. Stenson tied for seventh.
The victory re-established Walker, 37, among the game's elite, a status that slipped from him in the last 16 months. In early April, 2015, he was 10th in the World Ranking by virtue of five victories in an 18-month stretch.
Entering the PGA Championship, however, Walker had fallen to 48th in the World Ranking, had tied for 29th in the Masters and missed the cut in both the U.S. Open and British Open.
Walker had rounds of 65, 68, 68 and 67.