Amateurs
Walker Cup to go on as scheduled—for now—as gastrointestinal issues impact several players on both teams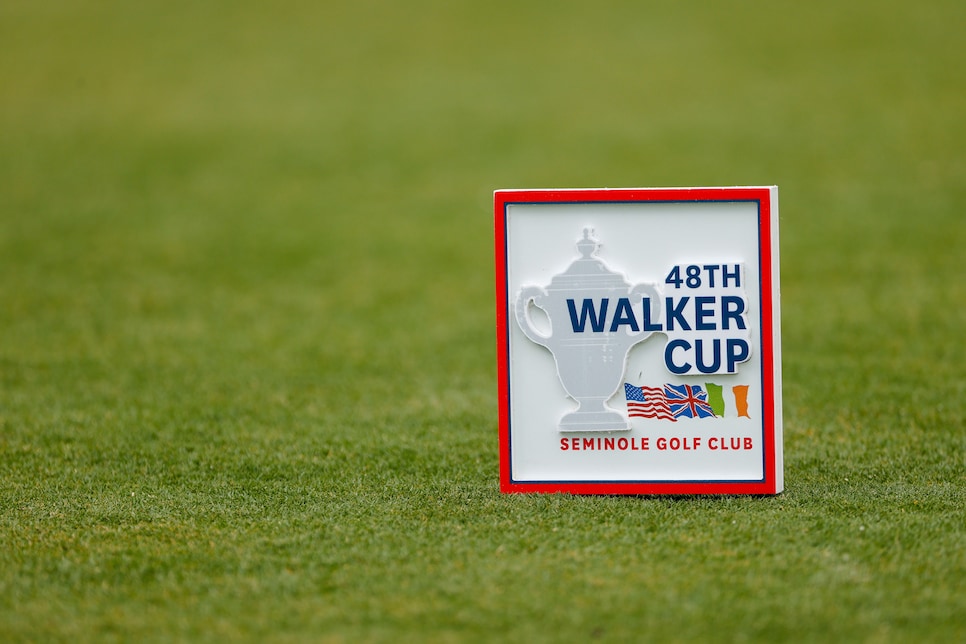 JUNO BEACH, Fla. — Ahead of this week's Walker Cup, a handful of players from both the United States and Great Britain & Ireland teams have mentioned coming down with stomach bugs while in South Florida. The issue, however, is becoming a bigger concern as the 48th edition of the biennial event is set to be held Saturday and Sunday at Seminole Golf Club.
According to a USGA source, as many as 13 players from the two teams, including some team alternates, have been or are being treated by medical personnel.
In a joint statement from the USGA and R&A on Friday, officials noted that all players have been tested for COVID-19 and that has been "ruled out as the cause."
"Over the past 24 hours, a number of players from both the GB&I and USA teams have been treated for gastrointestinal issues and are currently under observation by medical professionals at the teams' hotel," the statement said.
No names of players were released, although earlier in the week GB&I's John Murphy noted that he and teammate Angus Flanagan were not feeling well. Likewise, Golf Channel reported that Americans Austin Eckroat and Davis Thompson both missed Wednesday's practice rounds.
The origin of the illness is unknown, according to a USGA spokesperson.
"The health and safety of the players and all involved in the match is our utmost priority and we are closely monitoring the situation," according to the statement. "At this time, there is no expectation of a disruption to the timing of the matches or the overall schedule of the biennial competition."
Saturday's play consists of four foursomes matches in the morning and eight singles matches in the afternoon. Sunday also starts with four morning foursome matches and then 10 singles games in the afternoon to decide the cup. One scenario that could potentially play out if expanded the official roster to include the alternates, allowing captains to pick their line-ups from 12 players rather than 10.
Healthy players from the U.S. team were out practicing at Seminole on Friday morning. Playing in a seven-some were Thompson, Eckroat, Cole Hammer, Cooper Dossey (an alternate), Quade Cummins, Ricky Castillo and Stewart Hagestad. William Mouw was seen on the driving range later in the morning. Also missing, however, was team captain Nathaniel Crosby.
The opening flag-raising ceremony set for Friday afternoon at 6 p.m. is currently still on schedule.
UPDATED: Around 11 a.m., seven members of the GB&I team were out hitting balls on the range preparing to play the course: Murphy, Flanagan, Matty Lamb, Alex Fitzpatrick, Mark Power, Jack Dyer and alternate Jack Bolton.