Equipment
Vote: USGA, R&A offer online survey to gauge distance opinions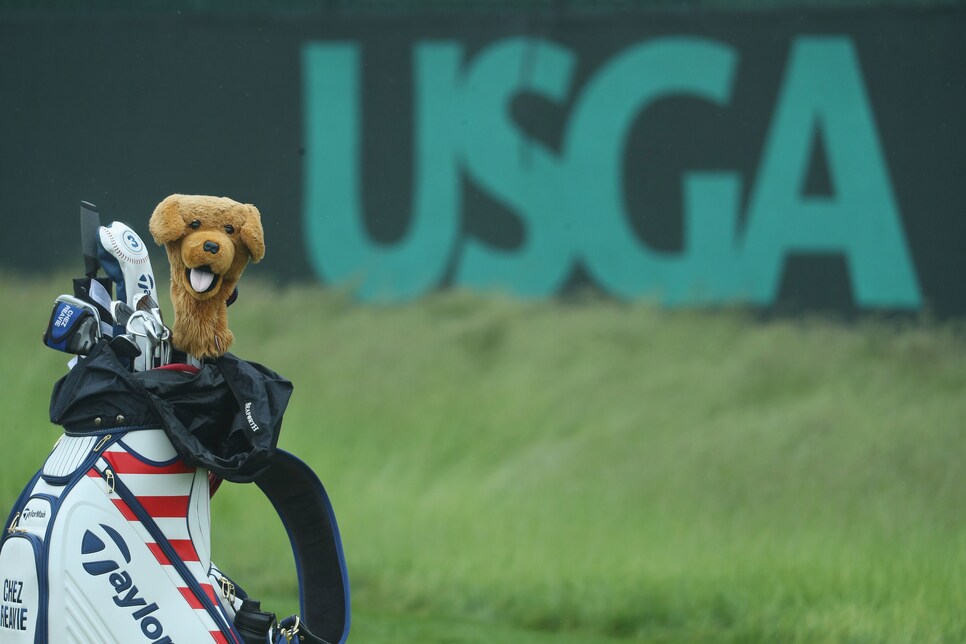 Warren Little/Getty Images
The USGA and R&A announced on Tuesday the latest step in their Distance Insights project, and this one is asking for your participation.
The survey is part of an effort by golf's ruling bodies to understand how the global golf community feels about the current level of distance across all forms of golf. The survey is open to "all interested participants in golf," presumably including fans, recreational golfers, superintendents, golf course owners and literally anyone who wants to share their thoughts with golf's ruling bodies on the distance debate.
"We're inviting perspectives and opinions from the global golf community because we recognize the topic of distance is one that potentially impacts us all in some capacity," said Mike Davis, CEO of the USGA. "This is the best opportunity for people to share their thoughts and data with us. We know a final Distance Insights report that reflects a breadth of perspectives will be critical to deepening an understanding of the complex nature, and far-reaching implications, of this subject matter."
Some of the questions in the survey take aim at what matters in golf and how distance might be affecting that opinion:
—What do you think makes golf most interesting to watch?
—Do you think recreational golfers are hitting shots farther than they did five years ago?
—Do you think elite / professional golfers are hitting shots farther than they did five years ago?
—What do you think should be most important to success in the game of golf?
In one section, respondents are asked whether they agree or disagree with a list of statements with a distance-oriented subtext.
—People who are able to afford the latest technology have an advantage in golf
—Golf takes too long to play
—Golf should be more about accuracy than distance
—The cost of playing golf is affordable
—Shots traveling too far is making some golf courses obsolete
—Recreational golf and elite/professional golf are as different as two different sports
—Advances in technology have not taken away from the true spirit of the game
—Long drives make golf more appealing for spectators
—There is too much regulation in golf
—The game of golf is as healthy as ever
—Golf is a great sport to watch on TV
—Modern technology has made golf more enjoyable
—Too much attention is paid to how far a player drives
However, the survey's seminal question may be one that asks respondents to choose what three skill sets "should be most important to success in the game of golf." Interestingly, among the list of skills, which also includes "technical challenge" and "personal challenge," "tee shots" is separated into "long driving" and "accurate driving."
The ruling bodies also announced that they would be accepting any independent distance research through Dec. 20.
Results from the survey and other related research are expected to be delivered in a Distance Insights report later in 2019.