Celebrity Golfers
Von Miller explains why Josh Allen is 'different' (Hint: It involves golf)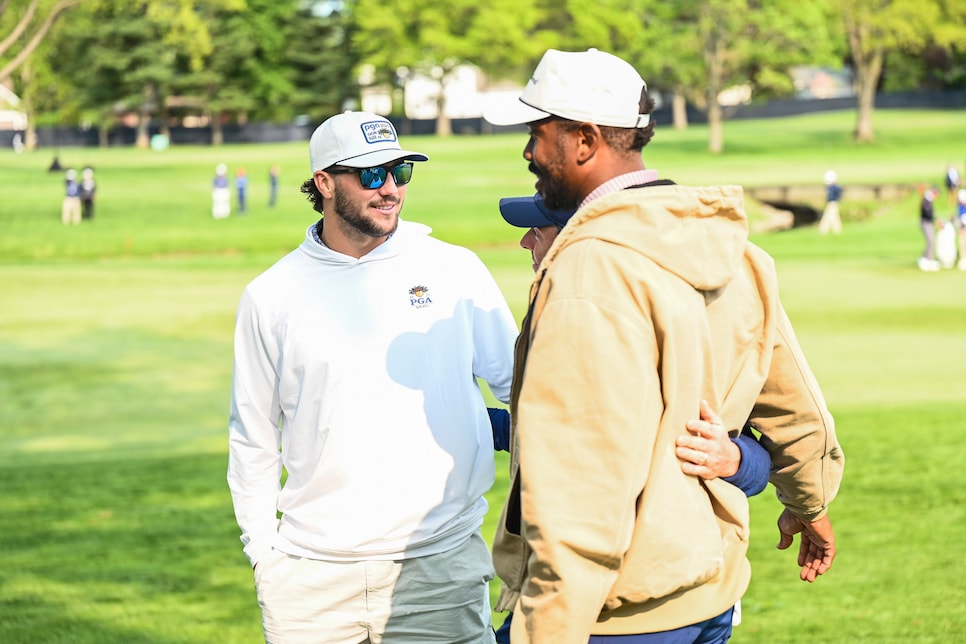 The Buffalo Bills are once again one of the Super Bowl favorites heading into the 2023 NFL season, and for good reason. They have one of the stingiest defenses in the league led by Von Miller in addition to one of the top-scoring offenses. Of course, that part revolves around All-Pro quarterback Josh Allen. But according to Miller, it's not just Josh's talent that has turned the Bills into a perennial threat.
In an interview from training camp with Kay Adams on Up And Adams, Miller explained that Allen is "the same guy" no matter what the situation and that it reminds him of other great QBs and leaders he's played with like Peyton Manning and Matt Stafford. But where Allen is "different" from other superstars is that, "Josh Allen's one of the boys, man."
As Miller explains, Allen loves telling jokes in the locker room and pranking guys. But even more than that? He loves talking golf. ALL the time, apparently.
"We talk about golf and we talk about Super Bowls," said Miller, who attended the PGA Championship with Allen at Oak Hill in May. "That's all our conversation is."
And we at The Loop love hearing that. Anyway, here's the clip:
Good luck this season, Josh. And in the meantime, hit 'em straight out there.