News
These photos show just how cold it was Thursday at the LPGA's Volunteers of America Classic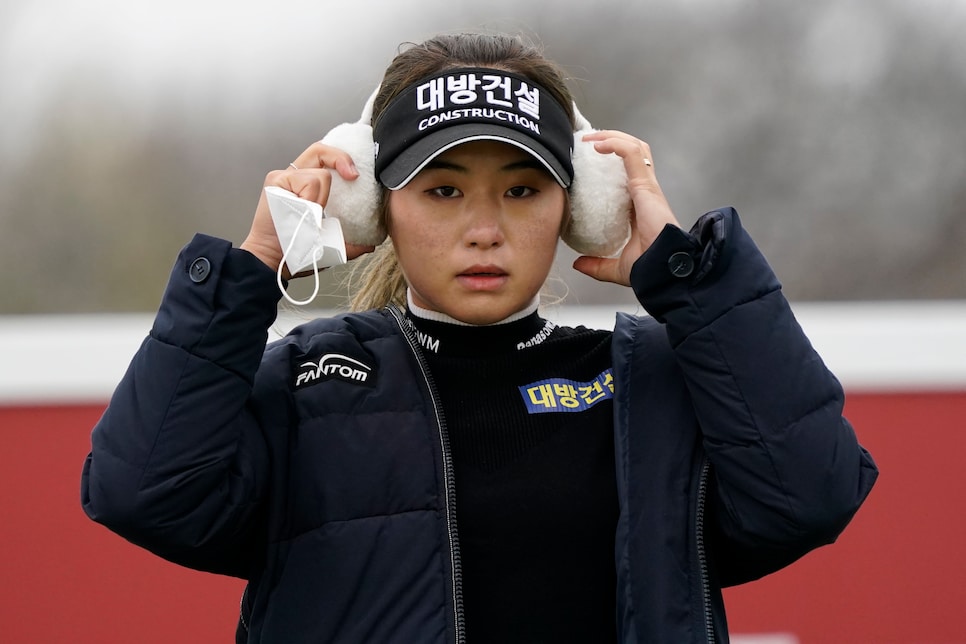 Jeongeun Lee puts on ear muffs before teeing off on the first hole during the first round of the Volunteers of America Classic.
Chuck Burton
Professional golfers—both men and women—are notoriously, how do we put this ... cautious when it comes to cold weather. Anything under 60 degrees will cause players to bundle up as if they were playing during an Ice Age.
But on Thursday at the LPGA's Volunteers of America Classic, it was cold enough to warrant more layers than Ralphie's kid brother wore in "A Christmas Story." Temperatures dipped well below 40 degrees at Old American Golf Club in The Colony, Texas, of all places. Five-time LPGA Tour winner Jessica Korda called it "the coldest temp I've ever played in, by far." Here's a before and after from her Instagram account: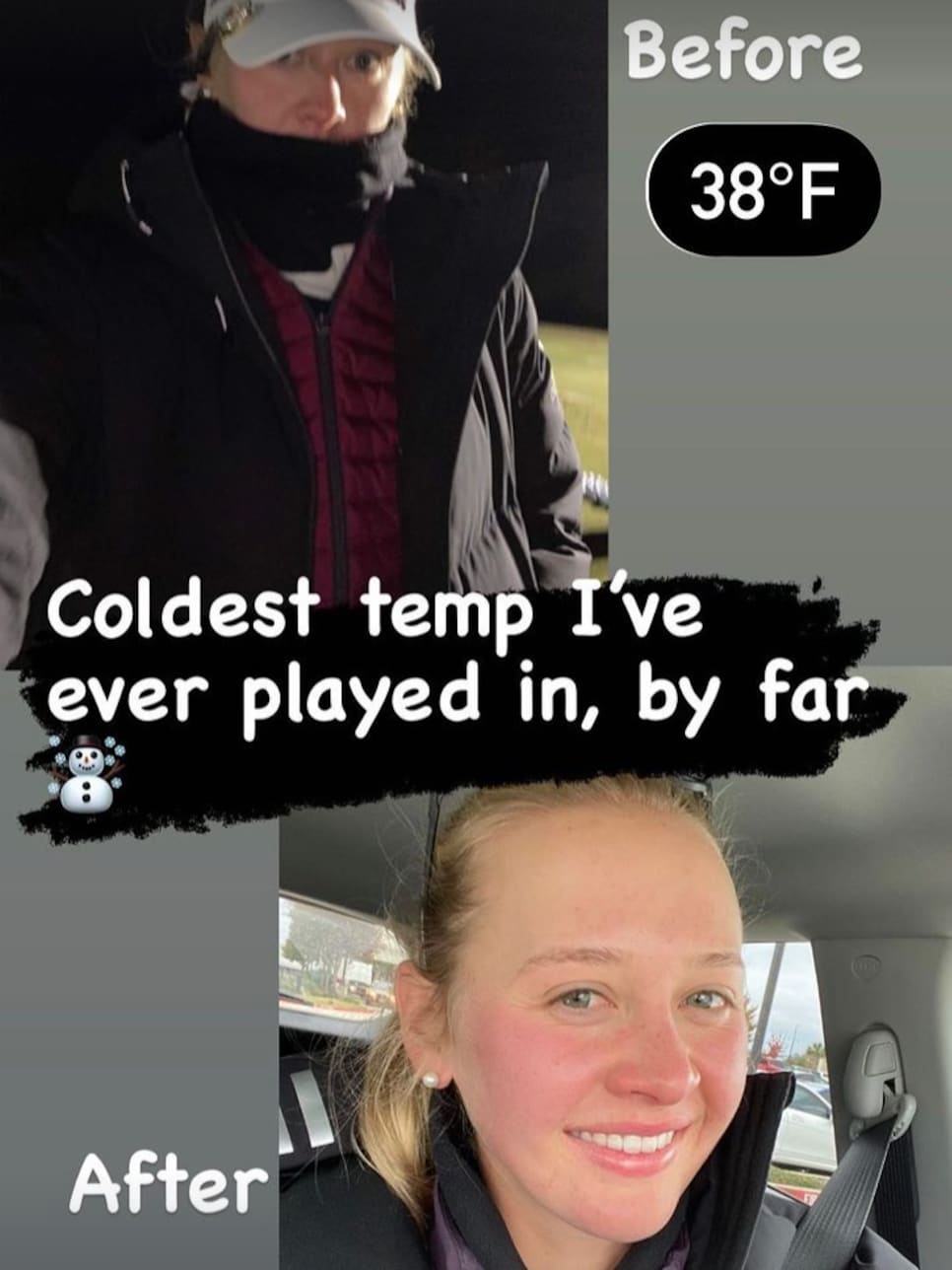 Korda, who opened with a two-under 69, wasn't the only one feeling the freeze. Check out some of these photos from Thursday:
Jin Young Ko, the No. 1 player on the Rolex Rankings, walks down the second hole.
Chuck Burton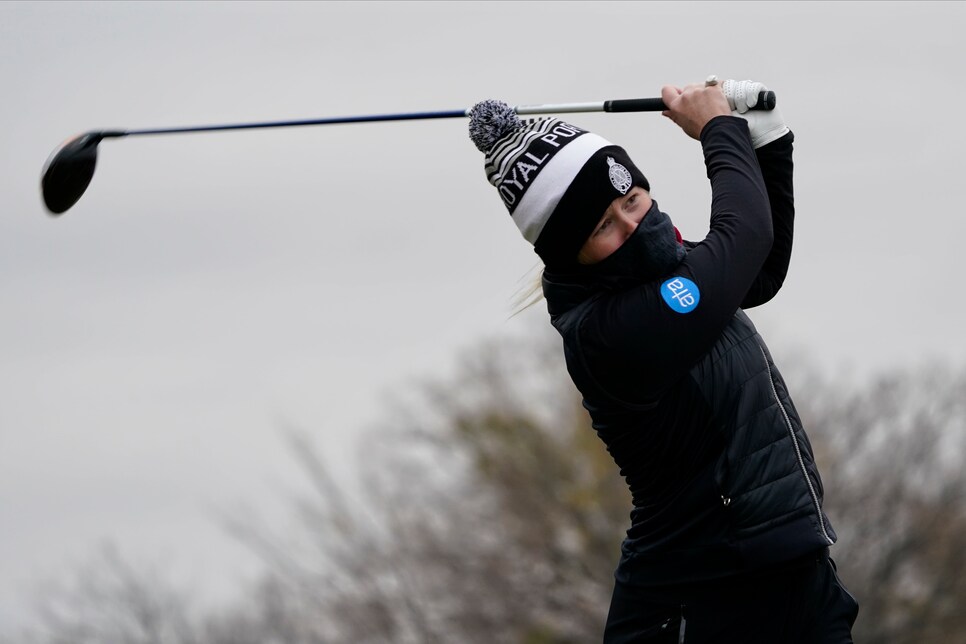 Stephanie Meadow tees off on the 14th hole.
Chuck Burton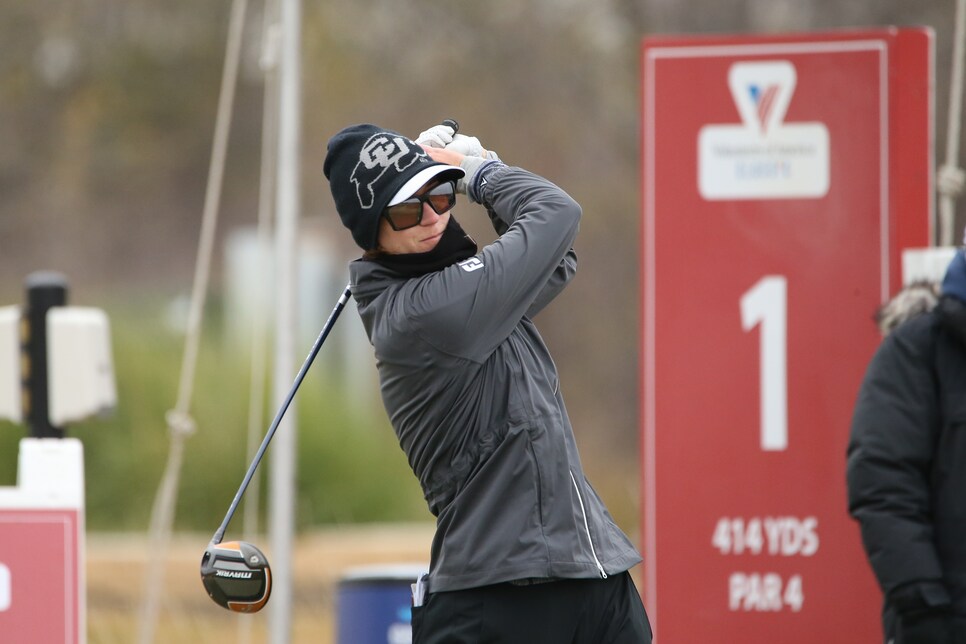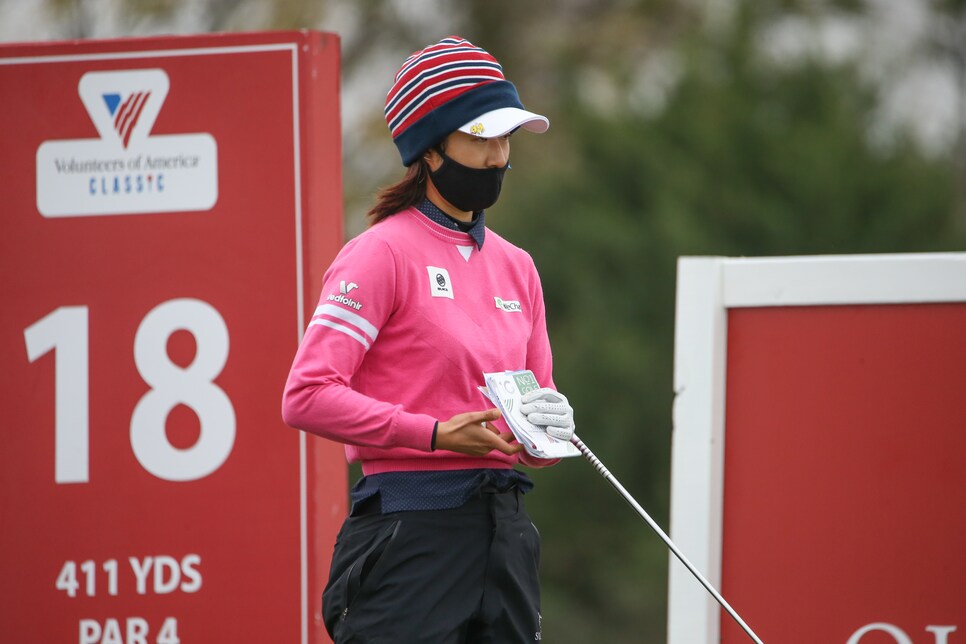 Yu Liu checks her notes on the 18th tee.
Icon Sportswire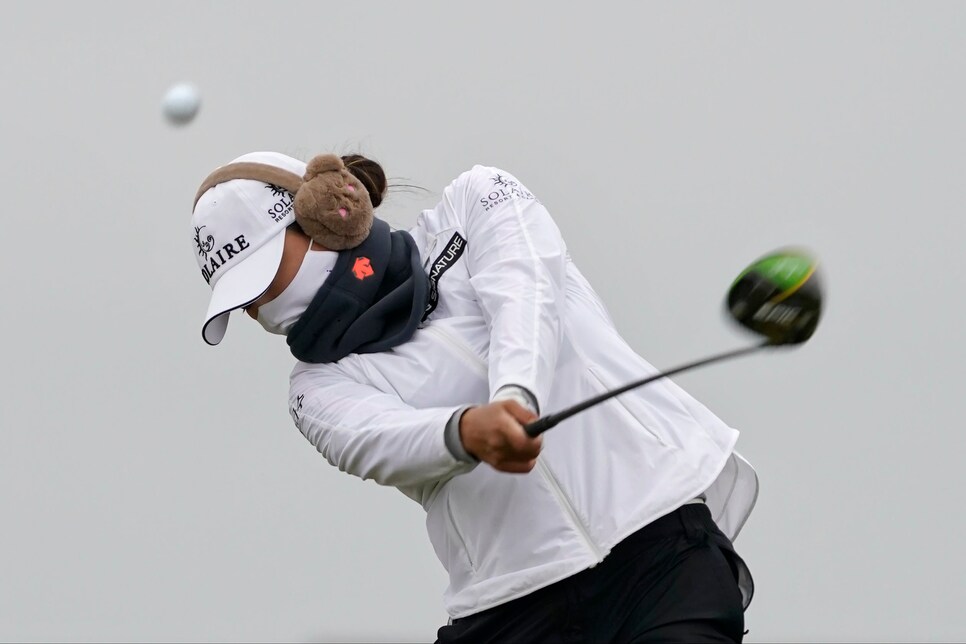 Jin Young Ko tees off on the second hole.
Chuck Burton
Fortunately, temperatures will creep up to the mid to high 50s for the women on Friday, and then all the way to the 60s on Saturday and Sunday. High 60s are expected next week in Houston for the U.S. Women's Open at Champions Golf Club, so the players will be working with a few less layers. Still, that will be a stark difference to the 2019 Women's Open at the Country Club of Charleston, where temperatures reached triple digits during the week.