Equipment
Vokey wedges tour-preferred "raw" finish now available on SM6 line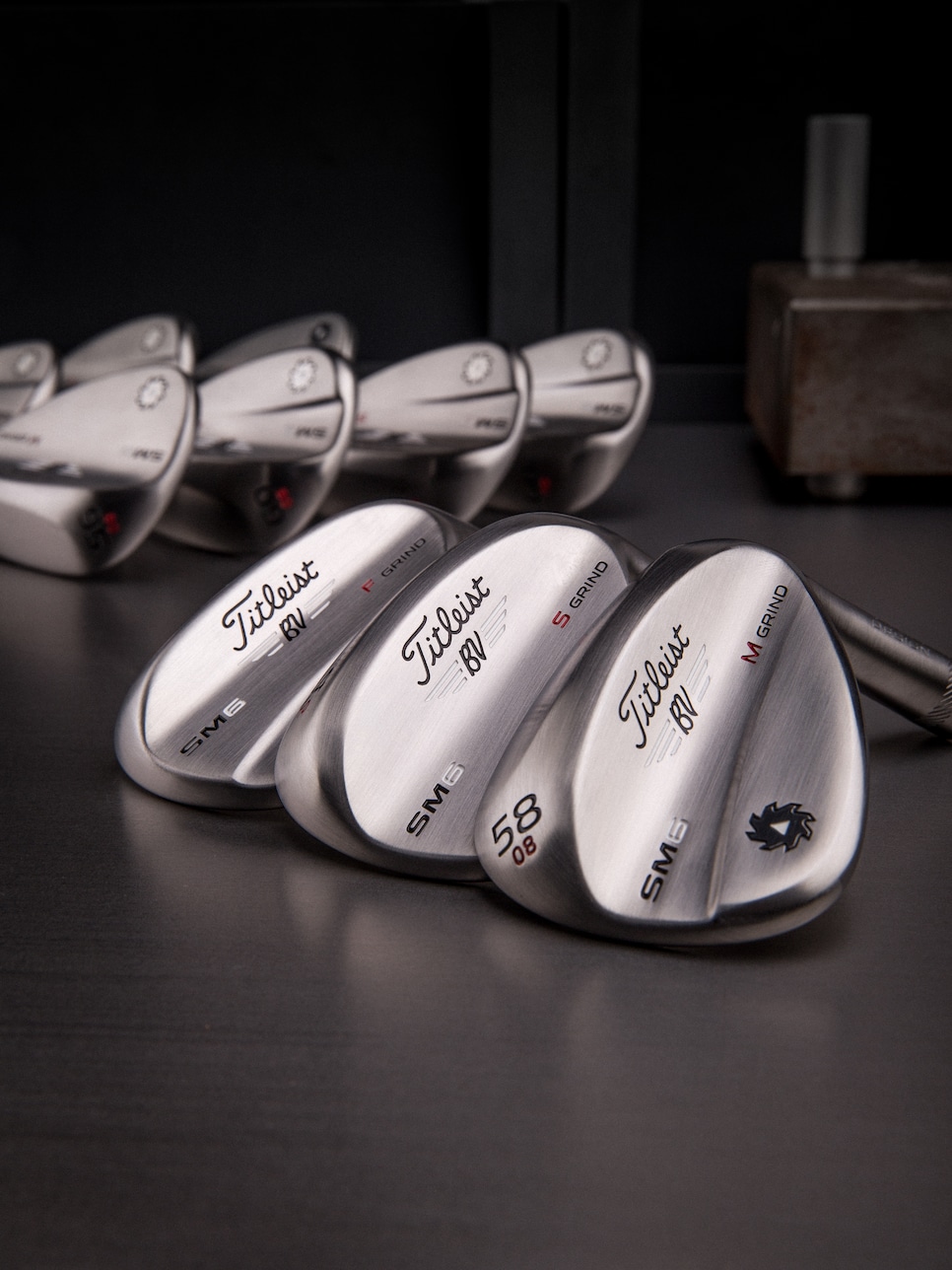 While there is no explicit science that suggests a rusted wedge will produce more spin, there is explicit evidence that the most preferred finish for the most preferred brand of wedge on the PGA Tour is no finish at all. Now, the same raw finish on Titleist's Vokey Design SM6 wedges that has been the exclusive domain of tour players will be available to the general public through the Vokey WedgeWorks program.
"It has what I like to call a satin appearance that will start to rust after some use," says Titleist wedge wizard Bob Vokey. "On tour, the Raw heads give us the flexibility to grind wedges based on a player's needs. But guys just love the look of that raw steel – some players like it even more as it rusts, kind of like a trusty hammer or another tool. These are their scoring tools."
The Raw version of the SM6 features the same technology as the rest of the line. Those key elements include loft-specific groove designs and a varying shape to control the center of gravity. The lower lofts feature a lower center of gravity to for improved distance in the transition from short irons to the wedges, while the higher lofts raise the CG slightly to better match the impact location on the face for more distance and trajectory control.
In the Raw version, no additional finish or coating is applied to the wedge, which is cast from 8620 carbon steel with a milled face and grooves. The regular SM6 wedges are available in Tour Chrome, Steel Gray and Jet Black finishes. The lack of finish also has the added benefit of reducing glare at address.
The SM6 Raw wedges are offered in a limited set of six lofts and four sole grinds for 12 combinations between 50 and 60 degrees. Each club can be customized through the Wedgeworks program, including stamping up to eight characters.
The SM6 Raw wedge are available May 11 ($195).