Equipment
Vokey Design K-Grind adds lower lofts as the sand wedge makes a comeback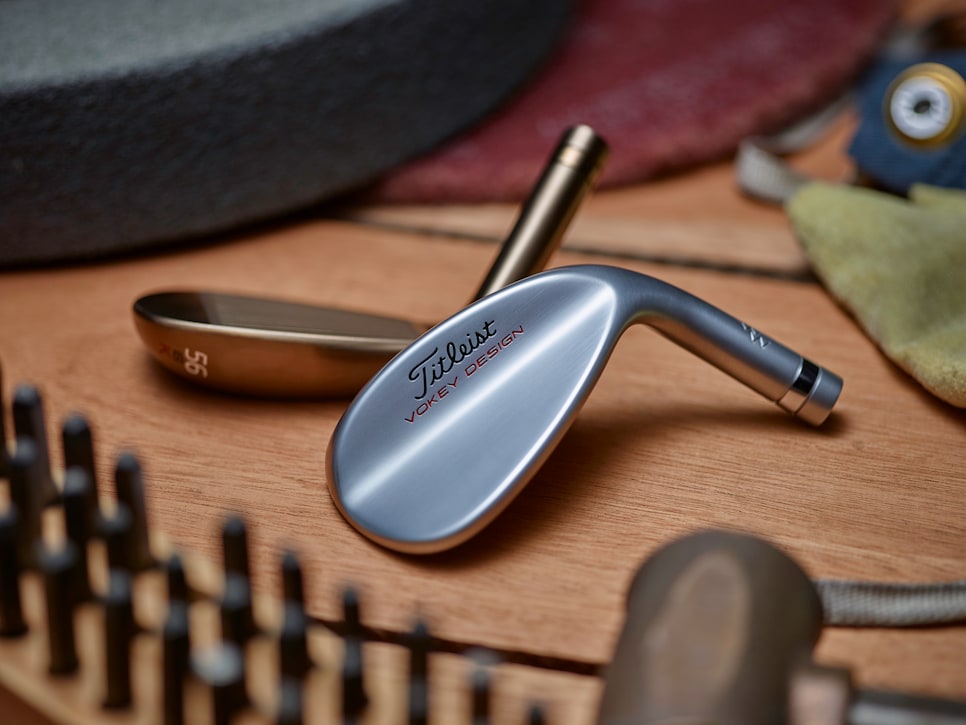 Although the Titleist Vokey Design K-grind has been part of the palette of wedge guru Bob Vokey's options for more than the last five years, including a key part of Adam Scott's Masters victory in 2013, the latest expansion to the K-grind offerings is reaching beyond the higher lofts.
Available this week, the new SM7 K-grind will be part of the Vokey WedgeWorks program as a limited offering in both 54- and 56-degree models. This combines with previous K-grind lofts at 58 and 60 degrees. Like with the original K-grind, these new lofts grew from specific interactions on tour. According to both Vokey and Titleist tour rep Aaron Dill, the traditional sand wedge loft is getting more prevalent use around the greens than it had been, and the K grind's combination of a narrow heel section that widens toward the toe provides the short-game shot versatility tour players are asking for.
"The K Grind is one of my favorites, and it has been a great lob wedge," Vokey said. "But now we're seeing a trend on tour of players using more 54-degree and 56-degree wedges greenside, where versatility is key. Wedges at this loft have to work incredibly well for full swing shots, particularly controlling trajectory, and this is why the measured bounce is 16 degrees.
"But I'm particularly excited about the enhanced camber of this wedge. The camber allows the high measured bounce to be much more versatile from tight lies and greenside shots. We tightened the radius from the leading edge to the trailing edge, so what a golfer will see and feel is the club gliding through the turf and sand."
The K-grind grew originally from Vokey's work with Scott and Jason Dufner, who saw the benefit of the wider sole in the bunker but also could take advantage of the narrow heel for shots around the green, especially open faced shots off tighter lies. The increased camber on the K grind makes it a particularly forgiving sole for many players on greenside bunker shots.
Said Dill, "On Tour, we see more and more players discovering how well the sand wedge performs, leading to consistency of spin, trajectory, and better misses."
Like all the Vokey Design SM7 models, the new K-grind lofts feature center of gravity locations optimized for each loft (on the 54- and 56-degre it's located vertically in the middle between the lowest lofts and highest lofts). The new K grind lofts also will feature loft-specific milled grooves, with the 54-degree model offering narrower, deeper grooves, while the 56-degree will utilize wider grooves.
The new Vokey WedgeWorks K Grind will be available on Wednesday on Vokey.com starting at $195, which includes up to 10 character stamping, custom shaft band and BV Wing grip. They are available in either a Brushed Chrome or Oil Can finish.