The Loop
Virginia football team promised golf outing if it doesn't suck this year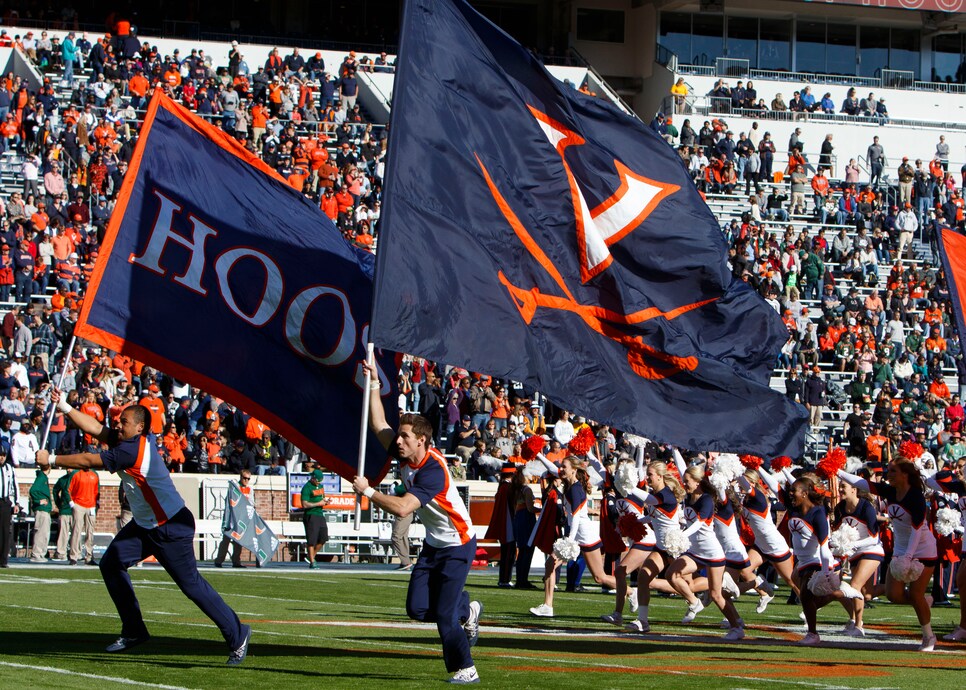 There are plenty of storied programs in college football. The University of Virginia ain't one of 'em.
Despite the ease of making a bowl game -- 41 such holiday contests in 2016 alone -- the Cavaliers have made just one postseason appearance in the last eight years. Forget "couldn't hit water if you fell out of a boat." Seems like the Cavs can't even find the dock.
However, if pride wasn't enough to turn around last year's 2-10 fortunes, the team has reason to reach their first bowl since 2011: a round of golf.
Safety Quin Blanding, appearing on coach Bronco Mendenhall's radio show, asked Mendenhall if he'd take the team on an outing to Birdwood Golf Course in Charlottesville if the club enjoyed a non-losing campaign. Mendenhall, citing the team's "Earned Not Given" mantra -- which sounds like the result from a "generic sports team slogan" generator -- promised Blanding and the squad such a date.
Granted, given their perennial early-season exits, seems like the Virginia boys have had plenty of down time to hit the links. At least this year, coach might pick up the tab.