Ptooey again
Let's remember the time Vin Scully brought up Hitler's birthday just so he could spit on his grave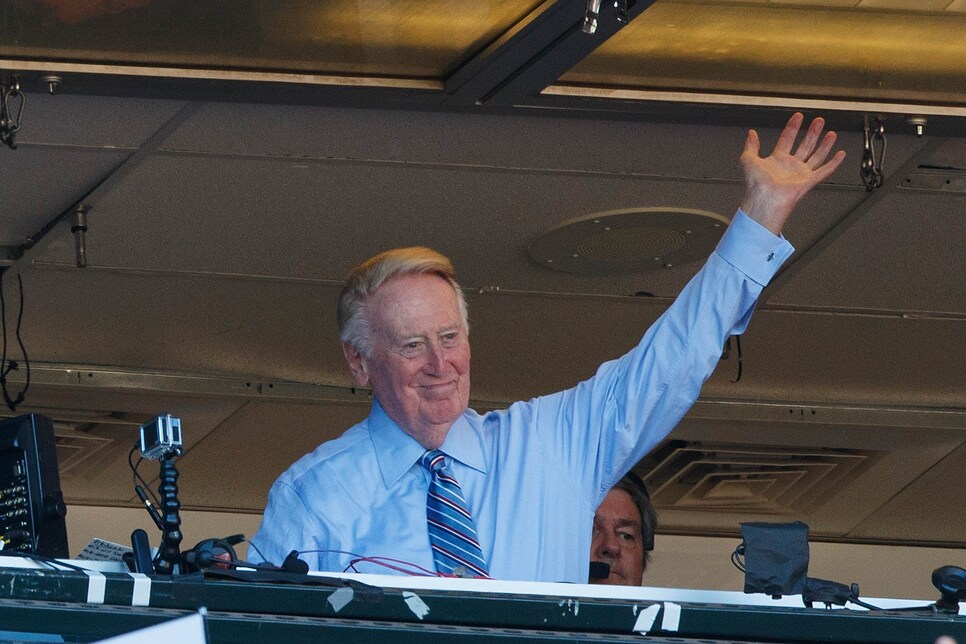 The Vin Scully anecdotes are coming a mile a minute today. As they should.
The baseball icon was as good at his job as anyone has ever been and over his near 70 years as a play-by-play announcer, Scully became the voice of the Dodgers and the sport as a whole.
The man was known for his graceful phrasing and his calm and collected grandfather-esque yarns, but he certainly knew how to have some fun and keep his audience guessing.
For instance, back in 2014, a few days after Adolf Hitler's birthday, Scully decided that he would put the final dagger in the German dictator's coffin with this aside.
It's a perfect showing from Scully with a double-ptooey to show he means business, getting back to the game at a moment's notice. The man was nothing but a professional.
Vin Scully lived a hell of a life. 94 years, 67 of which he called MLB games. His was a voice we'll remember forever, whether was calling a double-play or bringing up Hitler just to spit on his grave.