Media
Former PGA Tour star to make broadcast debut at Wyndham Championship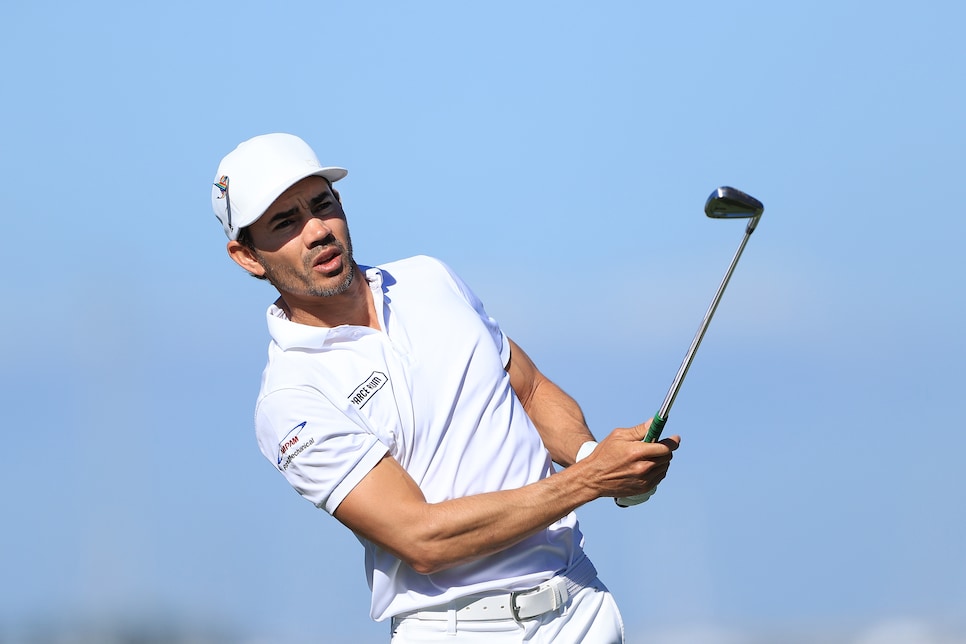 Camilo Villegas will make his broadcast debut at this week's Wyndham Championship.
Villegas, 41, is a four-time PGA Tour winner, with his last victory coming at the 2014 Wyndham. Known for his fashion style and aggressive play, Villegas was once billed as a fledgling star, and finished as high as second in the 2008 FedEx Cup.
However, Villegas has struggled with injuries over the past decade, making just nine starts this season and failing to make the FedEx Cup playoffs since 2017. Though Villegas isn't ready to surrender his playing career, the chance to try-out for a media role was too good to pass.
"I don't want to get ahead of myself. I need to find out if I like it," Villegas told Golfweek's Adam Schupak. "I'm going to continue to play golf. If I really like it and they think I have potential, could there be weeks where I hop into the booth and fill in? We'll see. I don't know. Too many moving parts to know where this thing will go."
According to Golfweek, Villegas was initially approached by the Golf Channel's Steve Sands at a charity event, who asserted Villegas could be good on television. Villegas apparently told Sands "in no uncertain terms" that he wasn't interested.
"As a competitor, as a golfer, you never want to be done. When you start looking somewhere else and you're 41 and you haven't been performing, that was my first reaction," Villegas told Golfweek.
This week's Wyndham Championship is the regular-season finale for the PGA Tour, with the top 70 players in the FedEx Cup standings advancing to the revamped postseason.