Media
British Open 2023: Nick Faldo comes out of retirement, promptly schools Mike Tirico on live TV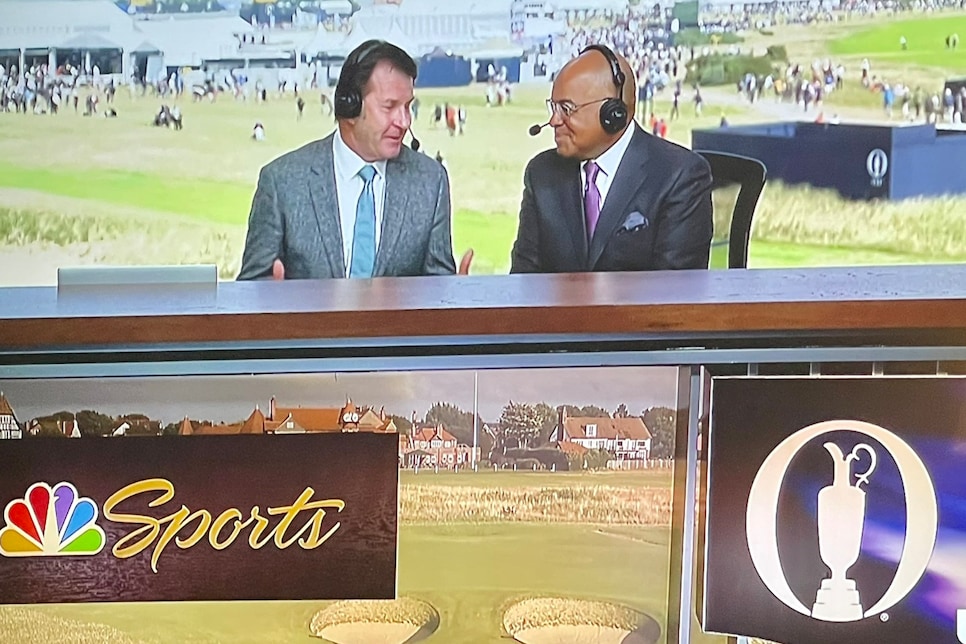 Golf fans tuning into USA's Open Championship coverage on Thursday probably did a bit of a double take. Yes, that's the voice of Nick Faldo. And, yes, that's the same Nick Faldo who retired from broadcasting last year. But no one actually retires these days so the six-time major champ is back in the booth this week. And it's already paying dividends for viewers.
As Faldo explained as soon as he came on the air, it was a loooong winter in Montana where he now lives. And with all the snow there's no good fishing yet so what else is he going to do? Well, it didn't take long for him to school Mike Tirico with some British history.
Tirico wrapped up a piece on the old horsetrack upon which Royal Liverpool was built by mentioning the ornamental pineapple by the practice green and saying, "Winning jockeys here were given pineapples and nobody's exactly sure why." That's when Sir Nick quickly jumped in with some local knowledge. Literally.
"That's wealth," Faldo said. "That's the meaning for wealth is a pineapple." Whoops, we guess somebody knows why.
"Well, where were you when this was handed to me?" Tirico responded as the two began laughing. Meanwhile, some NBC Sports fact-checker probably wasn't laughing.
"That's why you put pineapples on your posts, your pillar posts for the entrance to your house," Faldo added moments later. "Because of wealth, you see?"
"I wouldn't know wealth the way that you do," Tirico chirped back.
Hey, the more you know. Anyway, it's good to have you back in the booth, Sir Nick. But during the commercials, you might want to read over the other essays the network has planned.