The Loop
Villanova broke a 30-year-old record so emphatically that it should be illegal
Before Saturday night's Villanova-Kansas semifinal, the record for most three-pointers made by a team in in a Final Four or championship game was 13, and it has stood for 30 years. Then Villanova hit 13 threes . . . in one half. Watch:
Everything about that is beautiful—the passing, the movement, and of course the shooting. Obviously Villanova went on to break the record in the second half, finishing with 18 threes, and they also set the single season record for most threes by any NCAA college basketball team. In a sport where quality of play keeps getting uglier over time, the Wildcats are a fun, fast, exciting godsend. The fact that they're through to the championship while the sludge factory that is Virginia basketball became the first 1-seed to lose in the first round...well, it's the greatest proof that style karma is real since Duke beat Wisconsin in the 2015 championship.
Most Unfortunate Freezing Cold Twitter Take: Seth Davis
File this under: related.
Yikes. That's sort of like telling Seth Curry he should post up more.
Seth could be redeemed if Nova pulls a Virginia and goes ice cold from three against Michigan, but then again they shot 16% against Texas Tech (4-24) in the Elite Eight and still won by 12. Aside from that game, here's how they've fared since Davis wrote that tweet: 17-41 against Alabama (41.5%), 13-24 against West Virginia (54.2%), 18-40 against Kansas (45%). Call me crazy, but I think "bombs away" seems like a great strategy for the championship.
Bracket Traitor of the Millennium: Me
A few years ago, for a period of about four years, I wrote about college basketball constantly. I knew all the stats, I watched multiple regular season games from every team that mattered (even the mid-major west coasters), and every year, my bracket was atrocious. The more I learned, the worse I was at predicting literally anything. This year, having migrated to different subject matter, I watched parts of two games (note: life is better this way, college basketball is awful). I knew nothing about any of the teams, and yet my bracket?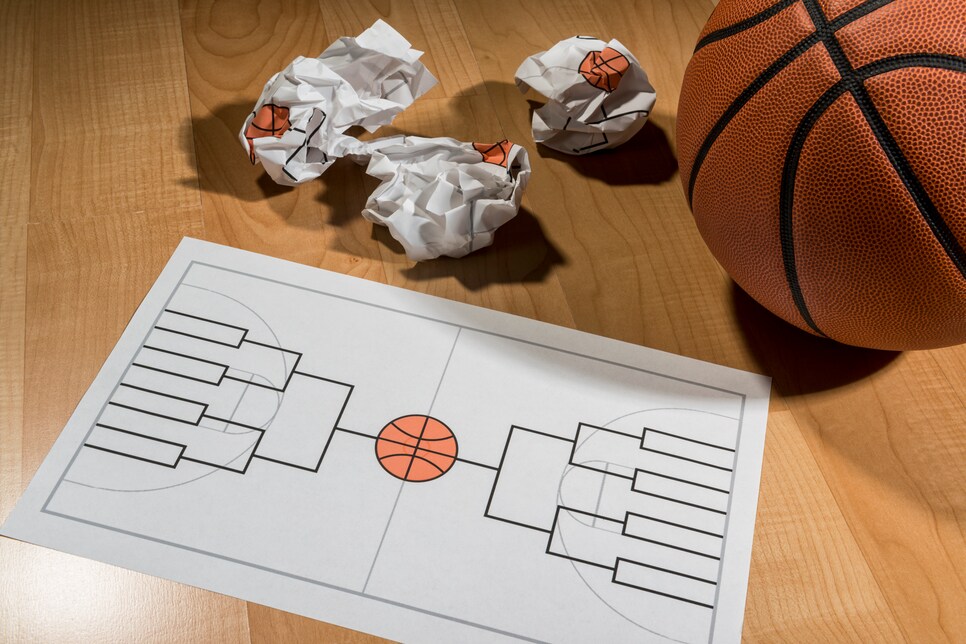 The best I've ever done. I've already clinched at least a tie for first in my 160-person bracket pool, and I'm in the 99th percentile on Yahoo and ESPN. It will never get this good again. But this victory, and the only other victory I've had in my adult life have one thing in common: I picked my team, Duke, to lose in the Final Four. In '04, I picked them to lose to UConn, and had to watch that game with a mixture of greed and self-loathing. This year, they did me the favor of bowing out early so I didn't have to quietly tear my soul to shreds watching them play Villanova.
Anyway, I get other people's fantasy sports winnings are not interesting at all, but if I have one piece of advice, it's this: If you want to win a bracket pool, simply sell your soul and betray your alma mater!
Most Hilarious Terrible Home Run Call: John Sterling
I am an enormous John Sterling fan, and have been for decades, but I recognize that he's a divisive figure even among Yankee fans. As the team's radio play-by-play man, he's become a mini-celebrity within baseball for three things:
1. His classic "It is high, it is far, it is gone!" home run call.
2. "The Yankees win. Theeeeeeee YANKEES WIN!"
3. His personalized home run calls.
It's in this last group that Sterling, now 79, really adds his personal touch. The references can be simple ("An A-Bomb for A-Rod!"), they can be terrible puns ("Yes In-Didi!" for Didi Gregorius), or they can be obscure references to a 70-year-old Broadway show called 'Finian's Rainbow' ("Oh Curtis, you're something sort of Grandish!"). If you ask me, the weirder and more obtuse they are, the better. Seriously, check this one for Lyle Overbay: "Lyle hits it a mile! I love it! I Lyle love it!" Now, either you think the fact that he's making a reference to the actor/singer Lyle Lovett is delightful in its randomness and obscurity, or you don't. The answer to that question probably dictates how you feel about Sterling himself.
Personally, I think a franchise as big and divisive as the Yankees needs a personality as big and divisive as Sterling, and I consider him a national treasure. So when the Yankees added Giancarlo Stanton this past offseason, one of my first thoughts was how Sterling would call his home runs. As it turns out, Sterling made what can charitably be called "an interesting choice."
Again, that's: "Giancarlo...non si puo stoparlo!" Which supposedly translates roughly to: "Giancarlo...you can't be stopped!" Here's the story of how it developed, which included a call to the Berlitz Academy of Foreign Languages:
"After they got Giancarlo, obviously people were asking me, 'Well, what's the home run call going to be?'" Sterling said. "I called up Berlitz, and I said to their Italian master, a gal named Linda. And I said, 'I would like an Italian phrase for Giancarlo that rhymes with Giancarlo.'
"It took Linda a few days, and she came back with, 'non si puo stoparlo.' And I thought, 'Gee, that's great.'"
Now, there's one important fact you should know: Giancarlo Stanton is not Italian. He's from California, and his heritage includes Irish, African-American, and Puerto Rican. His parents just liked the name. So while it makes complete sense in John Sterling's funhouse universe to invent an Italian call for him, it doesn't make a ton of sense in the real world. But that's Sterling—nonsensical to the core. And it doesn't matter that it sounds kind of awkward, or that nobody knows what it means—the fact is, everyone's talking about it, and that's comedy gold. Sterling hasn't lost a step.
Baseball Plea of the Week: But Seriously, Can We Talk About the Yankees?
Last fall, I wrote about how technology has ruined baseball for me, but it turns out all I really needed to get back on board about the Yankees is for them to add the reigning NL MVP to an already power-packed lineup and create the modern-day equivalent of Murderer's Row. I'm really quite low maintenance! Seriously, though, this team is a collection of human monsters, and from on every single column is going to be about them. Just kidding! Maybe. Here's Giancarlo's second home run from his first game:
He's going to take a page from Villanova and shatter Bonds' home run record by the All-Star break.
Most Shocking Win Nobody Will Talk About: Sloan Stephens, Miami Open
American Sloane Stephens won the U.S. Open last year, it was one of the best sports moments of the year, and it's been a really, really rough ride ever since. It's not easy for a player after winning her first grand slam, and Stephens made herself the poster child for that particular hangover—she lost six straight matches to end 2017, and nearly cost the U.S. the Fed Cup final. The start of 2018 wasn't much better, with two quick losses in Australia. This was all very unfortunate, because Stephens at her best is a fun-as-hell player and one of maybe four who will carry the banner for U.S. women's tennis over the next decade as the Williams sisters near retirement. But she slowly started getting it together in Acapulco and Indian Wells, and with her 7-6, 6-1 win over Julia Ostapenko in the Miami Finals, and her wins over Muguruza and Kerber in the run-up to that final, she is officially BACK, baby, and she did it winning vintage punishing points like this one:
Tennis Plea of the Week: Allow Between-Set Coaching, and Film It
Maybe it's just because I'm a tennis nerd, but tell me you wouldn't love to see this kind of thing in the men's game too:
My favorite part: "Did you say shut up?" "I said chin up."
The WTA has it right. Also, I want Kamau Murray to be my life coach, and will accept no alternatives.