Undercover Lessons
A simple driver adjustment we can learn from Viktor Hovland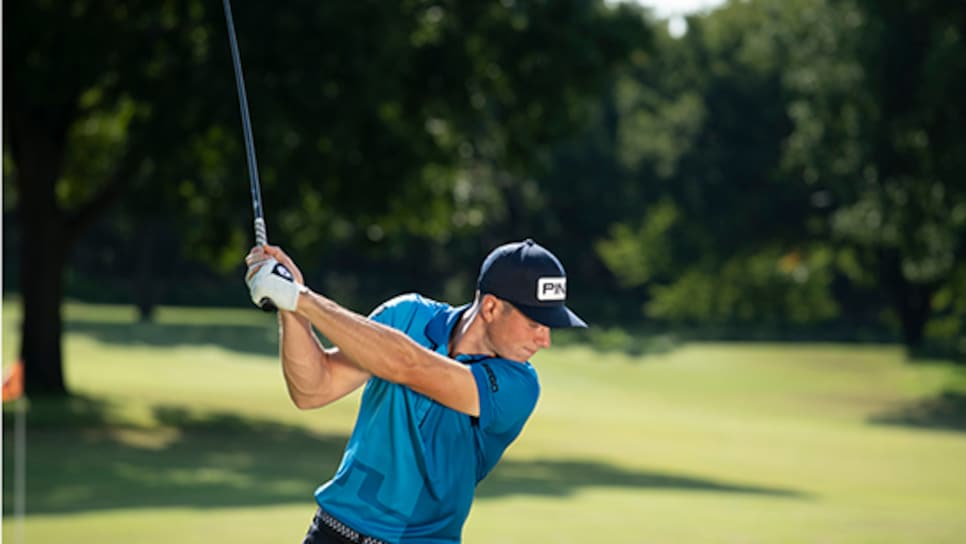 Finding the fairway is usually not a problem for 23-year-old tour phenom Viktor Hovland, a two-time PGA Tour winner in 2020. Hovland first earned props for his driving at the 2019 U.S. Open at Pebble Beach, when he hit 84 percent of the fairways for the week—in U.S. Open conditions! That's driving your ball.
But you don't need a tour swing or years of practice to develop control and consistency off the tee. Solid fundamentals are critical, and usually the best place to look when things get off track. When they do, the first step is paying close attention to the direction of your shots and any curvature. The second step is trying the simplest adjustment you can make.
While practicing with his driver during a recent Golf Digest video shoot, Hovland hit one that tailed to the right. Without missing a beat, and seemingly by instinct, he moved the ball slightly back in his stance for the next swing. With the ball farther back, you make contact earlier in the swing, when the clubface tends to be squarer to the path. Contact later in the swing often results in a fade because the clubface is open to the path.
The result of Viktor's adjustment? A ripped drive straight down the middle of the range. Then another, then another.
Next time you're having a hard time controlling your drives, take a page out of Hovland's book and play around with your ball position, keeping it between your front instep and a few inches farther back. Not only will you gain more insight into what works, specifically for you, but you'll start to see how little changes can produce big differences.
Watch the video below for a sneak peek at Viktor Hovland's "Undercover Lessons" episode: