News
Viktor Hovland shanked a straight-forward chip shot, then had the best reaction possible
The young Norweigan has actually dramatically improved in this area, gaining strokes on the field around the green in three of his past four events. That improvement was not on display on Friday at the WGC-FedEx St. Jude Invitational.
The announcers' reactions were priceless. The collective "Ohhh," is exactly how we reacted after watching this. We feel ya, Vik. At least the talented young player laughed it off after that little hosel flair.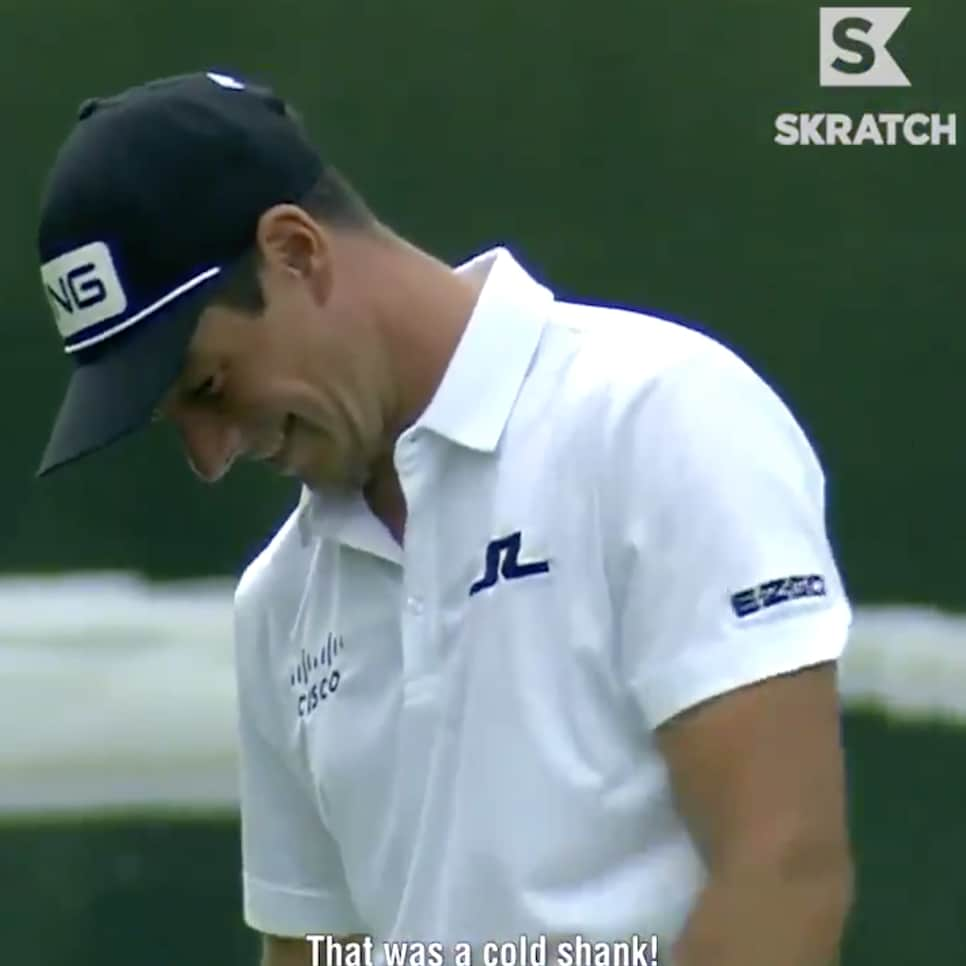 The Puerto Rico Open champ ranks in the top 10 in every major strokes gained/ball-striking stat since the restart, per FantasyNational.com. If he can keep improving his chipping and putting (and put this cold shank out of his head), he'll continue contending just like he's done since the restart.