BMW Championship
How Viktor Hovland's hole-in-one just sent a lucky student to college for free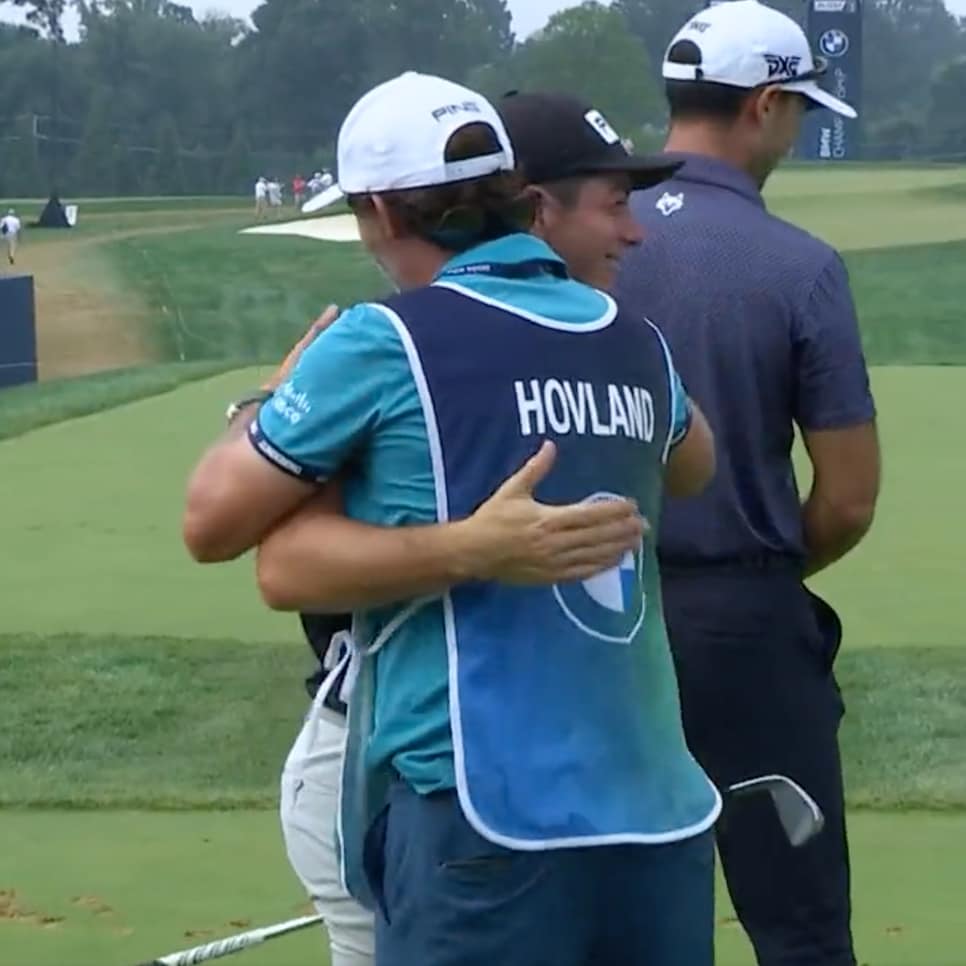 WILMINGTON, Del. — Viktor Hovland said the shot was nice, but it ultimately didn't do much for his round. It will, however, send one lucky student to college on a full-ride scholarship.
This week's BMW Championship benefits the Evans Scholars Foundation, which provides college tuition and housing scholarships to hardworking young caddies with financial needs and strong academic records. There's also a challenge during the tournament where if anyone makes a hole-in-one, BMW will sponsor a four-year, $125,000 scholarship for an aspiring college student in the player's name. On Sunday, Hovland made BMW reach into its pockets.
After holing out from a greenside bunker at the first for birdie, Hovland's tee shot at the 206-yard par-3 sixth never left the stick, taking two hops on the green before finding the bottom of the cup.
"Hit a perfect 6-iron on 2 that happened to go in the hole, so it was a nice start to the day," Hovland said afterwards.
Hovland finished with a 65, although a few poor rounds earlier in the week prevented him from moving into the top 30 of the leaderboard (he is inside the top 30 in the FedEx Cup eligibility list, assuring him a start next week at the Tour Championship. Nevertheless, his ace will allow one Evans Scholar to attend college next year for free.
"That's incredible," Hovland said upon hearing the news. "The hole-in-one obviously was nice for me, and while it didn't move me up the leaderboard that much, for it to actually mean something is really cool. I hope that goes a long way."
Since 2007, BMW has contributed more than $40 million to the Evans Scholars Foundation. Hovland's shot marks the sixth time BMW has awarded a Hole-in-One Scholarship.