News
Singh's suit against tour likely going to trial, Sawgrass criticisms, Claret Jug memories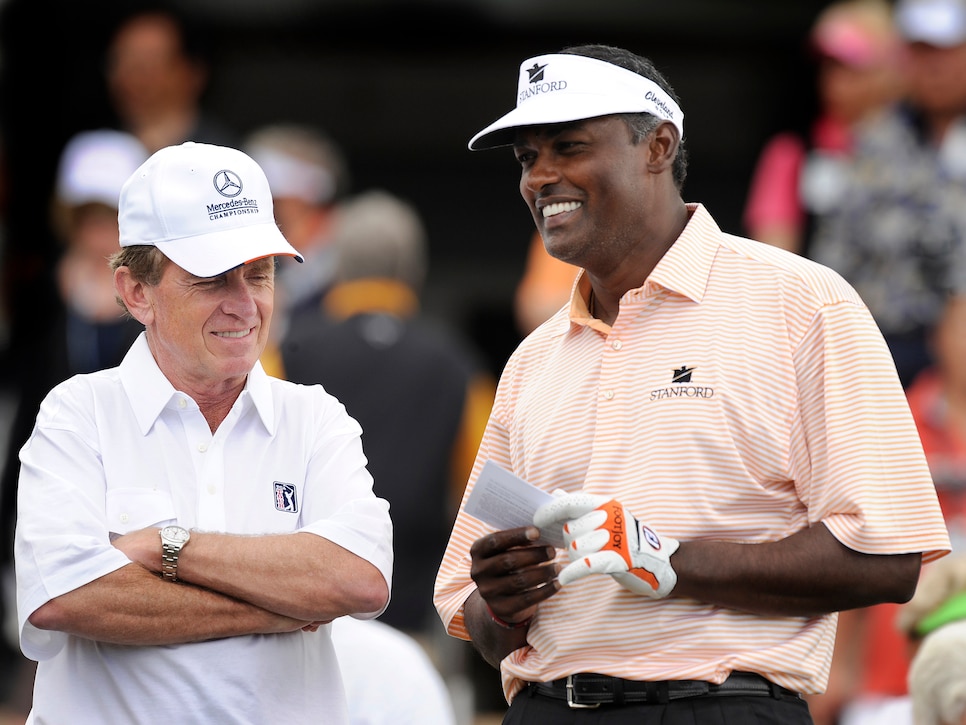 Last week, Vijay Singh crept into contention at the Players Championship -- the PGA Tour's flagship event -- before fading on the weekend.
His legal battle with the tour, however, appears to just be heating up. Singh's lawsuit against the organization, which has been in a New York court for four years, appears finally to be headed to trial.
On Monday, Judge Eileen Bransten issued a decision favorable to Singh on motions that had been pending since last fall, denying in part the tour's motion for summary judgment.
"We can proceed to trial," said Singh's attorney Peter Ginsberg when contacted by Golf Digest.
The suit, which was filed a few days prior to the 2013 Players Championship, claims the tour was negligent in its handling of Singh's anti-doping violation and breached its implied covenant of good faith and fair dealing, which caused harm to the now 54-year-old Fijian's reputation.
The three main aspects to the case, according to Ginsberg, center around their argument that the tour failed to consult the World Anti-Doping Agency as obligated when investigating Singh for violating its anti-doping policy, as well as statements made to the media by then-commissioner Tim Finchem and comments from tour vice president Ty Votaw.
"For perhaps the first time the PGA Tour is going to be held responsible for its treatment of a professional golfer," Ginsberg said when contacted by Golf Digest. "And for its improper administration of its disciplinary policies."
Votaw, when reached, said the tour had no comment at this time.
In a January 2013 Sports Illustrated article, Singh, a three-time major champion admitted to using the spray and was suspended for three months for violating the tour's anti-doping policy. The tour later dropped the suspension, saying the WADA changed its stance on IGF-1, which is banned by the tour and WADA, and deer-antler spray, which contains a form of IGF-1 but not the version that is prohibited.
Should the case end up in a courtroom it could mean other players who have run afoul of the tour's anti-doping policy are exposed, something the tour surely would not want.
'THEY LOST CONTROL OF THE GOLF COURSE'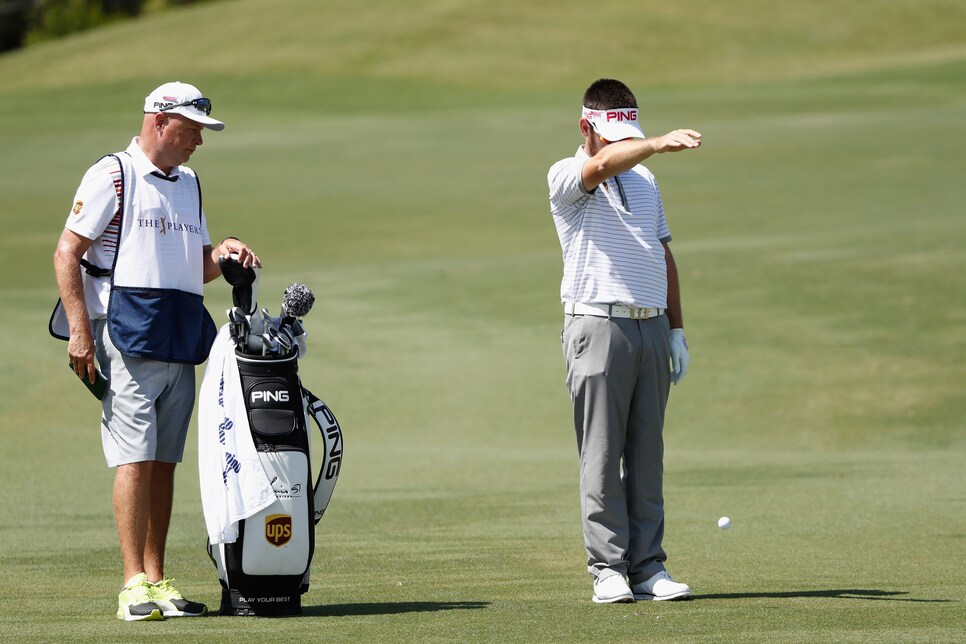 The text message came in unprompted from a player, one who finished in the top 25 last week at TPC Sawgrass.
"I'd like to say I can't believe the scores, but having played it I can't believe they weren't higher," the player wrote. "They lost control of the golf course around 3 o'clock every day."
Meawnhile, Adam Scott gritted his teeth when talking about some of the severity of the changes made to the venue, specifically on the drivable par-4 12th. He also said he liked the tournament when it was held in March (he won it in 2004 when it was).
Tour players are as fickle as they come, and course design and setup are subjective. But there is something of a common refrain among them when it comes to TPC Sawgrass, where it's more crapshoot than common denominator.
Just look at the list of winners -- Tiger Woods to Tim Clark.
This is to take nothing away from Si Woo Kim, who robotically dissected the Pete Dye masterpiece with automaton efficiency and a short game that was somewhere between Seve Ballesteros and Luke Donald.
Still, the general consensus was that the course has become too penal and there are too many cooks in the kitchen with not enough input from players when making changes to the course that is the tournament of, well, the players.
"The penalty [on 12] is too severe because there is nowhere to miss and leave yourself a chance," mused one past winner there. "Soften it enough to let guys have a chance to display their skills there."
The tour also didn't quite get the dramatic affect it was looking for on the hole. With water left and bunkers and rough right, only 39 percent went for the green off the tee for the week. Some of it was pin position, or wind, or green firmness, or all of it.
It was, in short, a dud. Don't be surprised if adjustments are made moving forward.
As for the rest of the course?
"Fairways now funnel to the same spot," said one player. "It's too contrived. Too much grain for a golf course to be closed for a month. Overseed it and go back to March."
They just might, but that's a story for another day.
Stenson's Claret Jug moments more memorable than his golf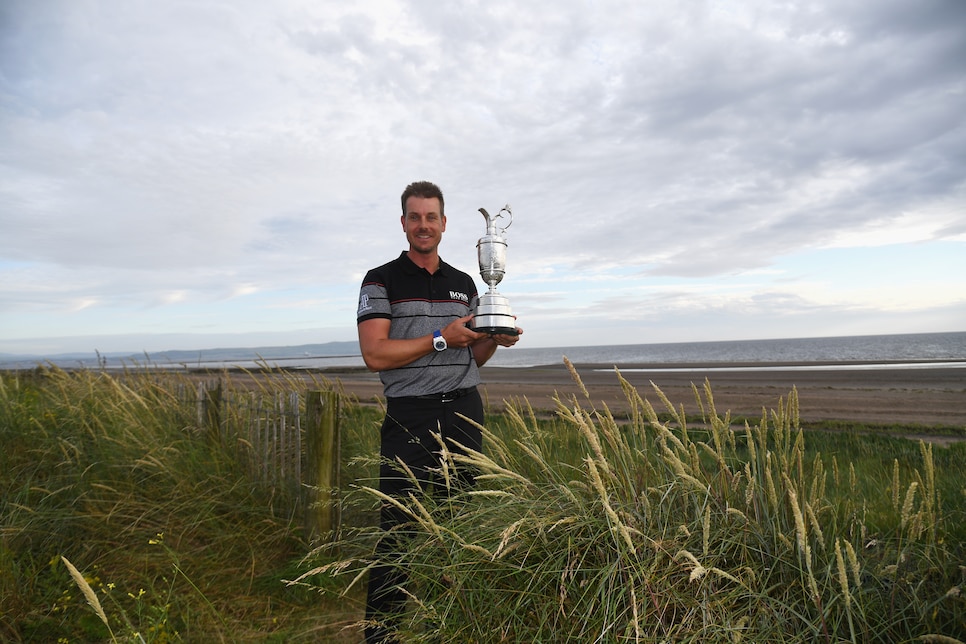 The last 10 months have been feast or famine for Henrik Stenson, who hasn't won since last year's British Open victory at Royal Troon.
There were four runner-up finishes, and prior to last week's T16 at the Players, three straight missed cuts after a tie for seventh in Tampa and a WD in Mexico.
Along the way there have been plenty of memorable moments with the Claret Jug. French bubbly for the adults and Coke and Sprite for the kids are among the items that have been consumed from it.
One moment stands out for the first male major champion from Sweden, though.
"I think the best evening would have had to be the eve of winning it," Stenson said. "I had the Swedish golf commentator [Goran Zachrisso], I think it was his 50th Open Championship that he was commentating. Obviously even he had started to doubt if we were ever going to see a Swedish male win a major championship. Managed to win it and he was there and invited him to a little after-party and he got to drink out of the Claret Jug and that was a special moment for sure."
I wouldn't be surprised if we didn't see Jimmy Walker again until the U.S. Open a month from now. The reigning PGA champion looked exhausted after finishing six-over par at TPC Sawgrass, where he tied for 56th after breaking broke par just once during a mostly hot and humid week. Walker is having some difficulty in the sun with the medication he's taking for Lyme Disease. Fatigue has been a problem all year for the 38-year-old,who has just one top 10 this year, and that came in a limited-field event in Maui. …
Coolest shot of the year frontrunner? Kim's driver-off-the-deck-out-of-the-rough-and-onto-the-green rip on the 14th hole during the third round. He was 268 yards out on one of the toughest hole on the course and two-putted from 80-feet to save par. Terrific. …
Can we stop with the gym-is-going-to-wreck-Rory's-swing hot takes?
The AT&T Byron Nelson gets one last lap at Las Colinas before moving to a new venue, Trinity Forest, next year. Still, it's in Texas and when in Texas I tend to lean toward Texans. Jordan Spieth missed the cut last week, but Las Colinas should be comforting -- he was in the final pairing a year ago before tumbling to 18th. Ditto Ryan Palmer, who has enjoyed some success there the last few years. If there's a darker horse to keep an eye on, it's Kevin Tway, who hasn't been so dark with three straight top-five finishes in his last three starts.